Step
Increased rewards on Up&Down
In order to reward our users who are committed to analysing the market and predicting price movements on a daily basis, the Young Team has decided to increase the YNG token rewards on Up&Down.
The Team wants to give credit to all users who began with us the journey of learning about crypto markets and cryptocurrencies, in accordance with our mission to democratise access to cryptocurrencies in an informed manner.
Therefore, as of today, the frequency of video advertisements in the Claim/Video button will be gradually reduced, and the 0.05 YNG reward will be allocated to Up&Down predictions.
But there's more!
If you want to become a good investor, consistency must become your trump card. Making the study of the market a habit is indeed a Challenge. So, get ready because there's some big news coming up.
Don't know how Up&Down works?
What are you waiting for?
Make your prediction on Up&Down!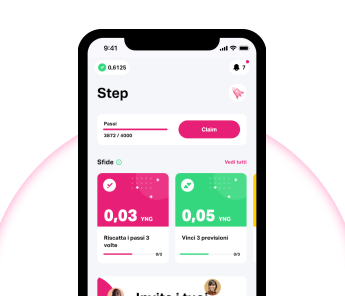 Download the Young Platform app