What is SandBox?
The Sandbox is a blockchain-based video game that allows users to create experiences and game environments in a completely decentralised way. The cryptocurrency at the centre of its metaverse is SAND. The Sandbox is both an open world game and a place to create, sell, use or collect virtual environments and objects. Using The Sandbox, as a content-creator you can earn SAND by selling the items you create on VoxEdit. As a player, you can explore the unique games created on each LAND, collecting rare items and buying new ones.
How does it work?
The Sandbox goes beyond the free-to-play formula and introduces the play-to-earn model. By using The Sandbox, you can earn SAND, an ERC-20 utility token with a total supply of 3 billion coins. SAND is on the market with a value of about $0.15 and you can now purchase it on Young Platform Pro. Log on to  The Sandbox website and register to discover the new crypto game immediately! 
Why did Young decide to list SAND?
The Sandbox has partnered with over 50 crypto and gaming giants, including Atari, Crypto Kitties and Shaun the Sheep to build a play-to-earn gaming platform made by and for players.
The Sandbox represents one of the most innovative and exciting crypto projects of this 2021.
Available pairs
On Young Platform Pro you will find this market pair:
Join the Sandbox Community
You can find them here:
Curious? Discover more about The Sandbox on the Young Academy!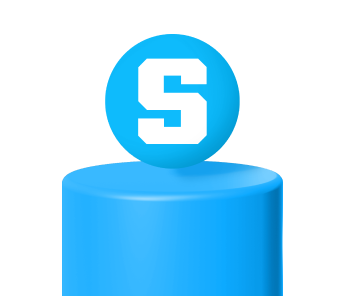 Download the Young Platform app