The wait is finally over! 
Now you have the crypto market with you at all times. You can check prices whenever you want, buy and sell in seconds, and never miss out on any opportunities.
The Young Platform app has been designed with the needs of our community in mind: It has a simple interface ideal for any type of investor, and is comfortable even for experienced users.
What you'll find in-app
The new "Convert" feature to conveniently convert one cryptocurrency to another
The "Discover" section to keep up to date with market news and Academy insights 
The "Top Gainers" section – a ranking of the best and worst-performing cryptocurrencies over the last 7 days
We have lots of surprises and new features in store for you! 
Discover the Young Platform app now. Your money, the way you want it.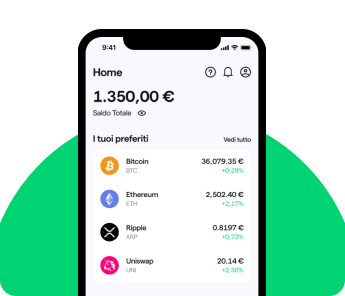 Download the Young Platform app