News
Complete guide to Sorare, the fantasy football crypto game on Ethereum
Cosimo Rosario Di Martino
5 min
Sorare is a crypto fantasy football game where you can buy and sell players in exchange for ETH
Do you love football and crypto? There is a way to combine these two passions. It's called Sorare, a genuine crypto fantasy football game built on Ethereum! The goal of this game is to create your own team, made up of NFTs of footballers, and participate in tournaments trying to beat your opponents. We are going to look at how to start playing, how tournaments work and how to earn the rarest cards in this full guide to Sorare's crypto fantasy football NFTs. Let's get started!
How to Play Sorare
The first thing you need to do to start playing Sorare is to have an Ethereum wallet at hand. MetaMask is the quickest solution. Once you have created your wallet, replenish it with some ETH. Playing at the beginning is free, but to participate in the more difficult Leagues you will need to buy NFT cards from Sorare's marketplace. At this point, sign up to Sorare using your email and mobile phone number. Immediately afterwards you will be asked to choose your favourite teams from 44 leagues around the world. Five players will be randomly selected from the teams you choose. This will serve as your initial team pool, allowing you to learn the mechanics and start playing. You will then be given 5 Common cards, which are not NFTs and are not exchangeable with other players.
You are now in – connect your MetaMask wallet and follow Sorare's tutorial. You will be faced with a trial round and will have to create your team line-up. Sorare's crypto fantasy football teams are made up of 5 players: goalkeeper, defender, midfielder, striker and a wildcard that can be a player of any position. When setting the formation you also have to choose the team captain. You can see the average score of each player directly on their card, to help you decide how to set up your team. Players earn points based on their performance during official matches; you can read the complete list here. The captain gets 20% more points, so choose your strongest player!
Familiar with the system yet? Now it's time to find out how to play Sorare! By clicking on Play, you will see the available Leagues and those in which you can compete with your team. For many of them, you have to meet certain requirements, such as holding a minimum number of NFT cards. The more requirements there are, the more rewards the League has to offer you! You can participate in as many tournaments as you want, but each card can only be part of one team at a time.
How NFT cards work on Sorare
The free Common cards are great for getting started in Sorare, but they won't get you far. Sooner or later you will need to buy players from the primary or secondary market. Let's see how Sorare cards work!
Sorare cards are available on the platform in 5 different rarities. Common cards are not NFTs, and only earn half as many points as other cards. Then there are Limited cards (maximum 1000 cards in circulation), Rare (100 cards in circulation), Super Rare (10 cards in circulation) and Unique (only one card in circulation). These cards have a blockchain proved scarcity, and have a higher or lower value depending on the player's skill. Sorare NFT cards also earn Experience Points each time they are used: depending on the Level, the number of points they earn at the end of the game increases. Common, Limited and Rare cards have a maximum level of 20 and can achieve a 10% bonus. Super Rare and Unique cards can reach level 60 and 100 respectively, accumulating bonuses of 30% and 50%!
How does trading work on Sorare? There are three ways to get your hands on NFT cards. The first is to participate in the platform's primary market through an auction. Every day, Sorare mints new NFT cards from random players. These cards are put up for auction, and all players can 'bid' an amount of ETH to try and grab them.
Alternatively, you can go through the secondary market. If you own an NFT card, you can offer it for sale directly on Sorare. To sell a card, you have to choose a price that you feel is appropriate and wait. If nobody buys it after 48 hours then the card goes back into your wallet. Watch out, though – trading cards in this way decreases the player level! Alternatively, Sorare cards can also be bought on Opensea.
The third way to obtain a Sorare NFT card is to compete in the Leagues. There are various Leagues with different characteristics, such as the age of the players or the league they play in, but the main one is the All Stars League. Finishing on the podium of these tournaments grants you a random NFT card from Sorare. If your team exceeds the scoring thresholds determined by the League, on the other hand, it gives you a reward in ETH. Considering that many other players participate in the Leagues, though, it is very difficult to win and reach the podium unless you have a strong and balanced team. Therefore you need to get your ETH in hand if you want to play competitively, to put together a team that can rival the other coaches!
Now that you know how Sorare's crypto fantasy football works, you are ready to go scouting NFTs like a real coach. Create your dream team, join the Leagues and become the best coach in Sorare! And why not, you might even find yourself competing against football legends like Mbappé or Zidane!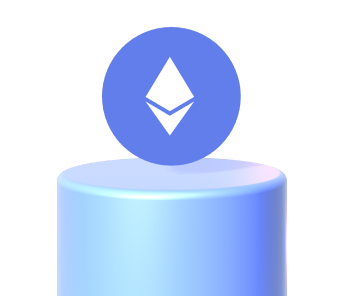 Download the Young Platform app