Company
Cryptocurrency, capital increase for the Italian exchange Young Platform
Only 5 months after the launch of its exchange

, Young Platform has

opened a capital increase and appointed a Board of Directors

Young Platform announces the opening of a new capital increase and the appointment of the Board of Directors, despite the difficult moment due to the COVID-19 emergency. 

Only 5 months after the launch of the Young Platform exchange, the company, based in Turin and with an office in London, has recorded a significant growth both in terms of registered users and volumes transacted, in a market such as that of Bitcoin and cryptocurrency, which seems to be reacting positively to the current financial crisis.

"In this challenging worldwide economic situation we decided not to stop but to react by announcing two important new operations", says Andrea Ferrero CEO & Co-Founder of Young. "We have in fact opened a capital increase involving a number of highly prestigious Italian and international investors and appointed a Board of Directors whose objective is to institutionalize the company and give more and more credibility to our sector", concludes Ferrero.

In addition to Ferrero himself, the new Board of Directors is composed of Mariano Giovanni Carozzi and Alberto Bertagnolio Licio, formerly Young's CFO.

Carozzi has decades of experience in the banking world (first in Banca Sella and then in Banca Profilo) and for several years he has been personally involved in the evolution of the Italian fintech world (having founded Prestiamoci and having been Chairman of Tinaba).

"I decided to embrace the project because I strongly believe in its team and in the further growth of this sector, a growth which we will witness in the coming years and of which Young will be the absolute protagonist", says Carozzi.

The company has also identified in the law firm "Gitti and Partners" (specifically in Prof. Gregorio Gitti) and in the notary Remo Maria Morone the professional figures who will guide it in the coming months in a path with the ultimate goal of making Young Platform the first fully regulated Italian exchange of cryptocurrency.

This path began a few months ago with a collaboration agreement on Anti-Money Laundering with Netech and with the subsequent inclusion within the company structure of Mr Ettore Valsecchi as AML Manager (who has thirty years of experience in the sector and who collaborates on these issues with the most important Italian financial institutions) and with the appointment of Mr Alessandro Perillo as Internal AML Manager.

"Over the last few difficult weeks, Young Platform has also entered into new partnerships with some of the most important international companies in the blockchain world, which will be announced shortly, and was supported by Helperbit in a cryptocurrency fundraising campaign for the Italian Red Cross, thus confirming that the crypto ecosystem at international level is in turmoil and more alive than ever," says Diego D'Aquilio, CMO & Head of International Expansion of Young Platform.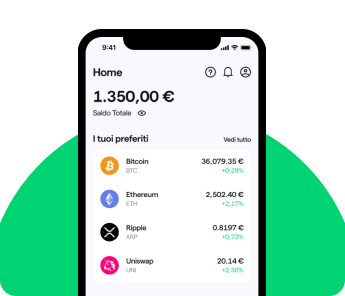 Download the Young Platform app