Company
Young Platform launches its exchange at the Crypto Coinference
After the Lisbon Web Summit, Young Platform is ready for the official launch of its exchange at the Crypto Coinference 2019, the most important event dedicated to crypto and blockchain in Italy.
The event is scheduled for Thursday, November 14th at the Novotel Milano Nord Ca' Granda, Viale Giovanni Suzzani, 13, Milan.
Throughout the day, 2 members of our team will participate as speakers in the conference panel:
Hall 2 – from 12.55 am to 1.15 pm
Crypto Made Easy – The crypto-ecosystem for the next generation of investors
The Co-Founder & CEO Andrea Ferrero presents the Young Platform exchange to an audience of experts and enthusiasts.
Hall 1 – from 10.30 am to 10.50 am
Alternative finance, from exchanges, to wallets and trading investing
Our Chief Marketing Officer Diego D'Aquilio, together with Enrico Pacusse, TradingView Growth Director for Italy and Christian Miccoli, Co-Founder & Co-CEO at Conio and Former President & CEO at CheBanca will take part in the debate.
The whole team will be waiting for you at the Young exhibition stand to meet you and tell you all about the specific features of our platform.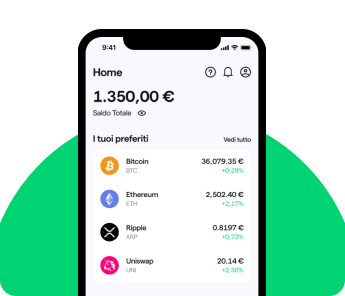 Download the Young Platform app