Company
Young Platform launches the 'Fiscal Report' in Italy – Now it is easier to declare crypto-assets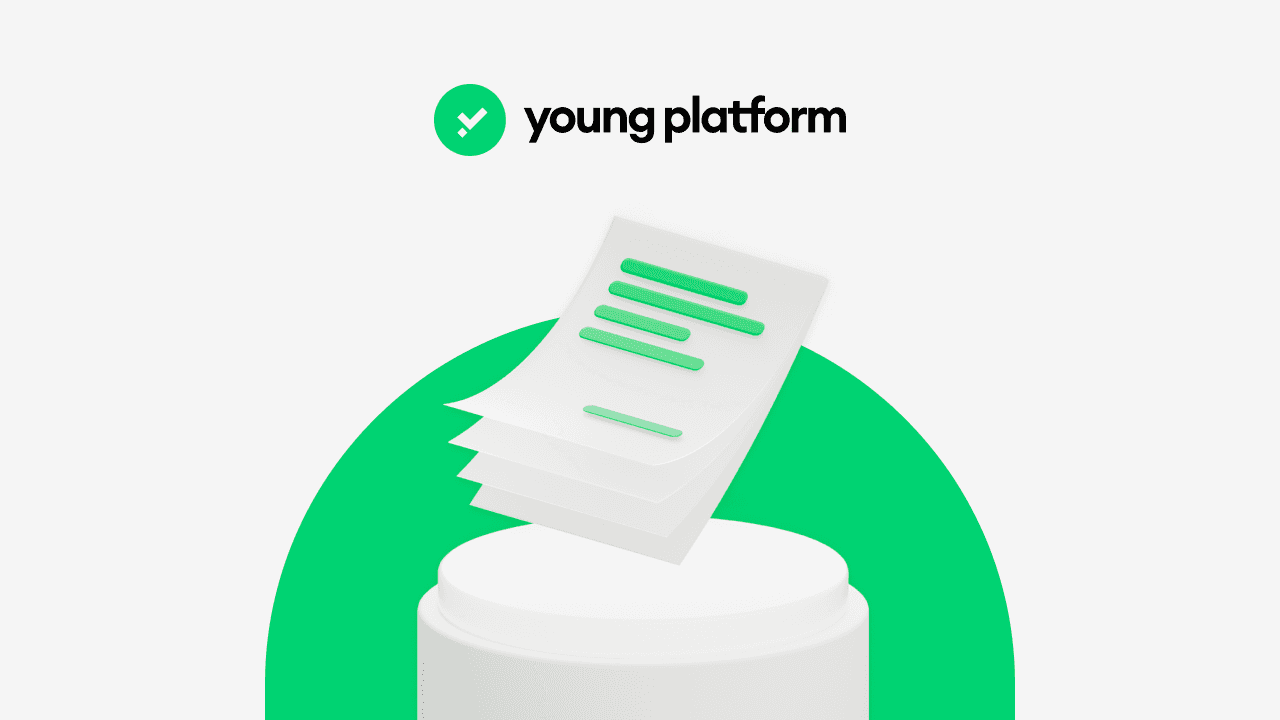 Turin, 9 May 2023 – Young Platform, the leading Italian cryptocurrency exchange platform, announces the introduction of the new 'Fiscal Report' feature, which simplifies the declaration of capital gains and losses by the user, by making the tax declaration document available for download in PDF format in the personal account area.
The report, designed by Young Platform in line with the new regulations, will indicate the value of the user's wallet, any rewards obtained from staking, income tax, and can be accompanied by a .csv file with the complete list of movements. The Fiscal Report is available on the Young Platform Web version. From June, the new functionality will also be available in France, where Young Platform has been present since 2022.
The Fiscal Report is the first service of its kind offered by an Italian exchange and at the same time compliant with Italian and French tax regulations, allowing users to connect not only their own private wallets such as Metamask, but also other wallet providers, the latter from June 2023. It may also include royalties from NFT or Web3 domains and transaction tracking. The Fiscal Report may thus be a service not only for Young Platform users, but also for any type of professional, company or cryptocurrency investor who needs to declare their assets for tax purposes.
"Finally, a service that allows both users and professionals to calculate taxes on crypto assets, enabling constant tax planning throughout the year, in a simple and straightforward manner," comments Alberto Bertagnolio Licio, Chartered Accountant and Senior Partner at Studio Boursier.
Fiscal Report was created in collaboration with Taxtris, a leading provider of tax advisory services for the crypto market, specialising in tax solutions for the cryptocurrency sector. Taxtris has a team of experts in taxation and blockchain technology and thanks to this partnership, Young Platform is now able to offer its users a new, simple and comprehensive solution for accessing cryptocurrencies. 
"It is through simple, life-simplifying tools, such as the Fiscal Report, that such complex technology manages to permeate into the lives of us all. At Young Platform, we strive to equip all our users with the best tools to operate with ease." – Lorenzo Palombi, Head of Legal & Corporate Affairs at Young Platform.
On the other hand, Italians remain keen on cryptocurrencies and tokens: more than 7 million have already bought them and just as many say they are interested in doing so in the future. The most used method to get hold of these instruments are exchanges (40%) (data 'Blockchain & Web3: time to build', report by the Blockchain and Distributed Ledger Observatory of the School of Management of the Politecnico di Milano).
Globally, the crypto market has again surpassed $1 trillion in capitalisation, as of mid-January 2023 (CoinMarketCap data). Despite unfavourable factors influencing a broad industry downturn in 2022, following previous record highs in 2021, cryptocurrency holders equally increased by 39% during 2022, rising from 306 million to 425 million in total (Crypto.com data).
"It is essential to have tools that facilitate the correct tax management of cryptocurrencies in Italy, an increasingly relevant market in the crypto ecosystem on a global scale. In this sense, the solution proposed by Young Platform is an important step forward to simplify and make transparent the taxation of crypto-assets, which facilitates both users and professionals," – comments Stefano Capaccioli, chartered accountant and founder of Studio Capaccioli and Coinlex.
"Young Platform's main objective has always been to bring a wide audience closer to the world of cryptocurrencies, building a relationship of trust with its target community and in full compliance with current regulations," explains Andrea Ferrero, CEO and co-founder of Young Platform. To achieve this goal, it is necessary to make the crypto purchase phase accessible, but also to simplify wallet management, on several levels. This includes functions that ensure full compliance with national and international tax regulations. Fiscal Report is the solution that once again demonstrates Young Platform's commitment to the correct and transparent management of crypto-assets, a tool that is increasingly understood and appreciated by a growing number of Italians, and not only".
Download the Young Platform app