Company
Young Platform signs a partnership with the world's leading Web3 domain provider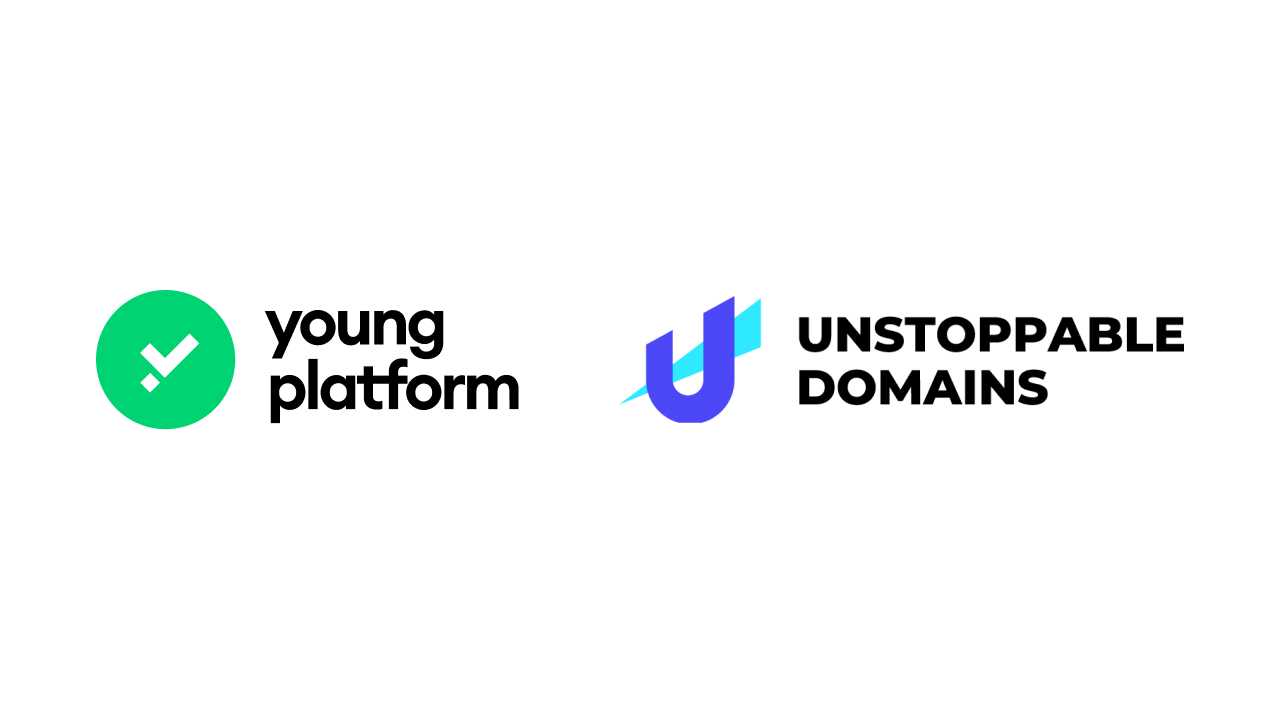 A partnership has been secured between the world's leading provider of Web3 domains, Unstoppable Domains, and Italy's leading cryptocurrency exchange, Young Platform.
Turin, the 2nd of November 2022 – Young Platform, Italy's leading cryptocurrency exchange, has signed a partnership with Unstoppable Domains, the world's leading provider of Web3 domains. The partnership will allow more than 1.5 million people in Italy, present within the Young Platform ecosystem, to educate themselves on the Web3 world and to receive a free credit to purchase a Web3 domain.
The partnership was signed by Andrea Ferrero, Co-Founder and CEO of Young Platform and Sandy Carter, SVP and Channel Chief of Unstoppable Domains. Young Platform is a scale-up founded in Turin in 2018, which today has names such as Azimut, United Ventures and Banca Sella among its investors.
This is a blockchain-based collaboration, bringing NFTs and cryptocurrencies together. Founded in San Francisco, California, Unstoppable Domains allows people to create Web3 domains that can become a fundamental part of their digital identity. A Web3 domain, in its simplest form, is a name (example: alicesmith.nft) that exists as an NFT on the blockchain. This allows the owner of the domain to have all associated data under their direct control. They are also able to use it as a digital identity across hundreds of web3 Dapps, wallets and exchanges. These use cases can be summarised in one fundamental concept: data sovereignty. Data sovereignty means that only the owner has the right to decide who or what can access their data, what data they want to share with which apps as well as how it is used.
In Web2, it is difficult, if not impossible, to move data from one app to another because big technology companies create closed ecosystems. For example, we can publish the same content on all Meta services or use the same account for all Amazon services, but using the same content or credentials on both is impossible.
By contrast, the definition of Web3 is based on content sovereignty: there are no companies asking for data in exchange for services. Instead, developers create services, and users use and pay for them without relinquishing control of their data. All this is possible thanks to blockchain technology, which makes the ownership of all kinds of tokens immutable and secure with cryptography. Smart contracts are crucial for this too, as they make it possible to build decentralised applications (DApps).
Young Platform is positioned as the Italian entry point for the cryptocurrency market, and it now has over 1.5 million registered users. Young's proprietary token (YNG), based on Ethereum, was first distributed free of charge only through educational features (such as the Step app), and then introduced to the market in June 2022. In the same month, Young Platform closed a EUR 16 million investment round led by Azimut. The 'cryptocompany' aims to create a team of 110 employees by the end of the year. Having taken its first steps in the i3P incubator of the Politecnico di Torino, today, Young Platform aims to become a smart digital bank, natively focused on digital services with solid foundations based on regulatory compliance and dialogue with regulators. The company retains a mix of talent and experience, thanks to an advisory board of professionals from high finance and the tech world, as well as the ability to aggregate an aware and resilient community.
"Unstoppable is giving the power of the Internet back to the people. We're excited to partner with Young Platform to expand access to Web3 through strong crypto education and access to Web3 domains," says Sandy Carter, SVP and Channel Chief of Unstoppable Domains.
"This powerful integration is just one step in an exciting journey to facilitate Web3 adoption. We are excited to partner with Unstoppable Domains, and are confident that this implementation is just one of many more exciting collaborations to come," says Andrea Ferrero. "Unstoppable Domains is doing an amazing job of paving the way for a decentralised identity. Suffice it to say that your Unstoppable Web3 domain is your wallet address, your decentralised web access and your universal username, all at the same time. Web3 was introduced in our educational paths and integrated in our products. Thanks to this effort, it's now accessible to everyone, also in Italy."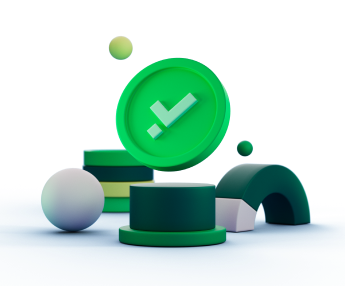 Download the Young Platform app