Company
Young Platform raises €3.5 million from United Ventures
Turin, 28th June 2021. A few months after Young's third birthday, we want to celebrate with you a new stage in our history. We have closed a new €3.5 million capital increase with United Ventures, one of the Italian leading venture capital funds in Italy specialising in investments in digital technologies.
This Top League round represents an important confirmation for Young Platform, which will allow us to consolidate our leadership in Italy and lay the foundations for an international expansion.
Founded to bring transparency, inclusion and education to the world of personal finance and digital assets, Young Platform will continue to develop new services related to cryptocurrencies and decentralised finance, while maintaining our community-driven identity, and focus on user education through user-friendly products. 
Young Platform is first and foremost a community, a group of enthusiasts and professionals who share valuable know-how. This sharing principle has resulted in our products becoming educational tools for people who want to enter the crypto market but don't know where to start, as they can access the knowledge base to do so in an informed manner. 
We believe that education and awareness are the best ways to get started, that's why our educational content is available for free to all levels of experience, with 24/7 support.
The company, the team, and our community of nearly 300,000 cryptocurrency traders and enthusiasts could not have found a better partner than United Ventures' team.
United Ventures' mission is to identify and promote disruptive innovations in the Italian technology industry and turn them into international businesses. However, what has certainly driven our union is the sharing of common values – first and foremost, the belief in always putting people first.
Their investment portfolio already includes the likes of MusiXmatch, Moneyfarm and Faceit. It is therefore an honour to join this team and bring our community with us.
To the moon!
Team Young
Read the article on Tech.eu and EU-Startups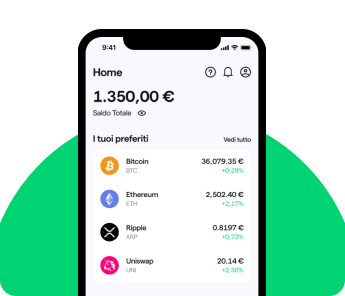 Download the Young Platform app