Company
Young Platform is officially registered with the OAM
Young Platform is among the first Italian companies in the crypto industry registered with the Organismo Agenti e Mediatori
With the 13th of January, 2022 decree of the Italian Ministry of Economy and Finance, a requirement was issued for companies operating in the cryptocurrency sector in Italy to register with the Organismo Agenti e Mediatori (OAM) and provide quarterly reports. The registry for virtual currency operators was made public on the 27th of May, 2022, and Young Platform is the first officially registered company out of 14 on this date, as indicated by the registration number "PSV1." Another 28 companies have pre-registered.
What is the Organismo Agenti e Mediatori?
The OAM is the body that brings together professionals in the field of financial activities and credit brokers operating in Italy. The mission of the OAM is to protect consumers by guaranteeing the professionalism of companies and overseeing that their work complies with current regulations. The Organismo Agenti e Mediatori collects reports of information and data from professionals and companies. Specifically, for virtual currency operators, it will collect quarterly data on operations carried out in the territory of the Italian Republic.
Why is registration with the OAM important?
Being registered with the registry for virtual currency operators is a prerequisite for legally providing crypto services in Italy. In fact, the exercise of services on Italian territory related to the use of cryptocurrencies and the provision of digital wallets (wallets) is reserved exclusively for registered entities. With its registration with the OAM, Young Platform is in line with the legislative decree and will be subjected in full transparency to the necessary controls to ensure a positive experience for users.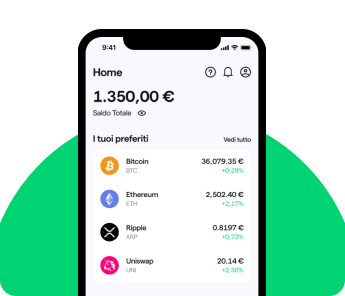 Download the Young Platform app