Step
The new Ranking is out now!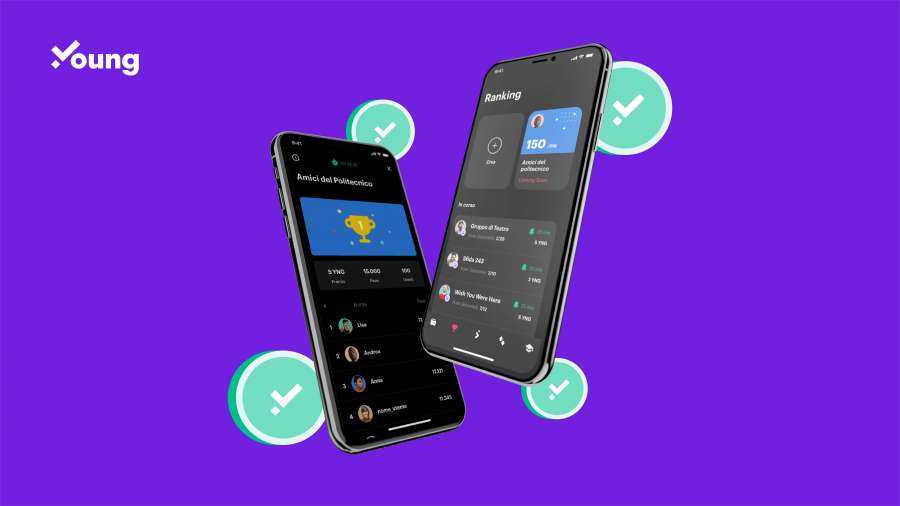 Discover the new Profile Section and the new Ranking on Young Platform Step: you can decide the duration, the number of partecipants and the prizes!
Many things have changed in these months and our movements are still restricted, but Step wants to take back a little bit of freedom.
So no more weekly rankings: now you choose the terms of the race!
Whereas the ranking has always been a great virtual gathering of walkers and runners, from now on small groups of friends or community users will form thanks to the new custom rankings.
How does it work?
With the new Rankings section ou have a new way to challenge your friends and the Community. Decide the duration, the number of participants and the prize up for grabs.
The prizes work like this: participation requires a contribution in YNG and the sum of each participant's contributions will go to the winners.
Another new feature is that, once you've joined a ranking, you can invite your friends to compete with you.
What can I do to start?
Join the ranking of another Step user
Create a new ranking yourself
Read the complete guide for full details on how the Ranking section works.
What about the old rankings?
All old rankings (global and weekly) are deactivated and their winners will no longer receive prizes from today.
Other news
The Profile section has also changed.
You can now find an overview of all your progress related to steps and the Up&Down functionality.
Moreover, products purchased in the Marketplace have been removed from the Profile and placed in the Marketplace toolbar (icon at top right).
Download the Young Platform app