Security is very important to Young Platform, which is why we create content and features to help you properly guard your cryptocurrencies.
We've put together this handy checklist to help you make sure you've completed all the necessary steps to secure your Young Platform account. If you don't know how to do this, the guides will explain all the steps in a simple way.
Your Security Checklist
1. A unique, complex and hard-to-guess password
Scegli una password non legata in nessun modo alle tue informazioni personali, come ad Choose a password that is not linked in any way to your personal information, such as your date of birth or your children's names. Also, use a unique password that you don't use for other accounts. Read the guide.
2. 2-factor authentication
2-factor authentication is one of the most robust security systems we have today for managing our accounts on the internet. If you haven't set it up yet, go to the Guide.
3. Set up a PIN or FaceID
Make your account even more secure by setting your Face ID or PIN to access the Young Platform app. If you don't know how to set it up, follow the simple steps in this Guide.
Be wary of people calling you on the phone!
4. Never give your credentials to anyone!
No member of the Young Platform Team will ever call you on your mobile phone to ask for your login credentials or any security code and most importantly, will never ask you to perform a transaction during the call.
5. Don't trust anyone who calls you on your mobile and asks you to send them your cryptocurrencies!
No member of the Young Platform Team will ever call you on your mobile phone and ask you to send money to an external wallet address.
6. 3rd level identity verification
Only in case you apply for Level 3 Verification or higher, a Young Platform Team member may call you to complete the process together with an interview. Again, under no circumstances will you be asked to move money or your cryptocurrencies.
7. If you have any doubts, ask the Team for support now!
If you have any suspicions or concerns, before you make any withdrawals from your account and send your cryptocurrencies to someone you don't know, open a support ticket. Our team will help you immediately.
Dive deeper on the Academy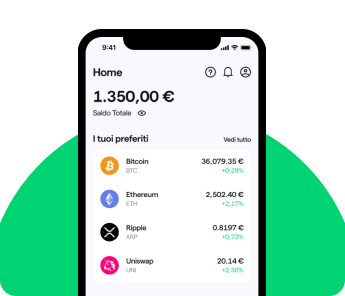 Download the Young Platform app