You can now buy, sell and store Dogecoin (DOGE) on Young Platform!
What is Dogecoin?
The name of the coin is based on a well-known meme, namely the doge: a friendly shiba inu dog whose statements in comic sans are always sarcastic.
The creators are two software engineers: Billy Markus from IBM and Jackson Palmer from Adobe, who launched Dogecoin in 2013, as a satirical response to the hundreds of altcoins that were publishing whitepapers and calling themselves revolutionary.
7 years later it is among the top 10 cryptocurrencies on the market by capitalisation and has become the second most popular cryptocurrency in the world, thanks to its honorary godfather Elon Musk.
How does DOGE work?
Dogecoin is a simple means of exchange on the internet. As well as being used in social communities to trade without intermediaries between users and to support content creators, it is now accepted by more than 1,300 merchants.
The most famous of these are the Dallas Mavericks NBA team, the Kessler Collection hotel chain, AirBaltic and Post Oak Motor Cars, the first Rolls-Royce dealership.
Why has Young Platform decided to list it?
Dogecoin is now the 6th cryptocurrency on the market by marketcap and, despite its social media-driven volatility, is still on a positive trend, demonstrating that it can rely on a strong community.
Available pairs?
On Young Platform and Young Platform Pro you can buy and sell Dogecoin with the following pairs:
Want to know more?
Read our article about Dogecoin on the Young Academy!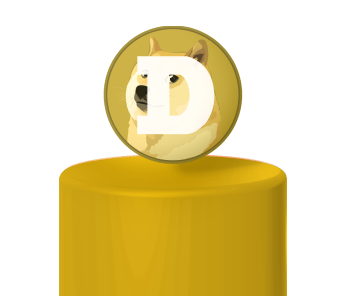 Download the Young Platform app