If you have obtained an Unstoppable Domains voucher, this is the guide for you. Here is the step-by-step explanation on how to buy a Web3 Domain and make it yours.
1. Create an account on Unstoppable Domains
We recommend operating from a desktop throughout the procedure for the best experience.
Creating an Unstoppable account is really simple. From the homepage, click at the top right on Sign up/Log in.
As you see, you have several options: use your Google profile, Twitter, connect a wallet or create new credentials.
Once you have chosen your credentials, you will receive an email to confirm your sign up. Click on the link in the email to verify your account.
2. Redeem the voucher
Your account is now ready. From the menu at the top of the page, click on the 'Account' button and then on 'Redeem a Gift Code'.
Paste your voucher received by email from Young Platform into this section and redeem it by clicking on 'Apply'.
Your account is now associated with credit to be used for any purchase.
NB: You have until the 29th of November to redeem the voucher.
3. Buy a Domain
You can purchase an Unstoppable Domain either from Young Platform Web or directly from the Unstoppable Domains site.
Once you have applied credit to your Unstoppable account, use the search bar to find the domain you want to purchase.
Remember that all prices are in US dollars, as is the value of your voucher.
In this paragraph you will find the aspects to be evaluated when choosing a Web3 domain name.
Once you have chosen the domain, add it to the basket and select a method of payment.
We recommend following the official guide especially if you want to pay in cryptocurrencies.
When you have made your purchase, you will find your new domain under 'Account', in 'My Domains'.
NB: you only have 90 days from the time of redemption to use the credit.
4. Mint your Domain
The domain is now yours, but it is not yet registered on the blockchain.
For this step, you must have a compatible wallet with which to associate your new Domain.
You can do it whenever you want, so take your time. Just know that until it is registered on blockchain, it is not universally verifiable that it is yours.
4a. Prepare your Wallet (for example: MetaMask)
If you do not yet have a Wallet Metamask or equivalent, here is how to create one:
Go to https://metamask.io/download/
Click on 'Install MetaMask for (browser)'.
Click on 'Add to (browser)'.
After installation, a new tab should open automatically. If it does not, go to the list of extensions and click on MetaMask.
Click on 'Create a Portfolio'.
Click on 'I accept'.
Set a password, check the box to accept the Terms of Use and click 'Create'.
Click 'Next' and then 'Click here to reveal the secret words'.
Write the secret phrase (seed phrase) on paper now and keep it in a safe place. Click on 'Next'.
Select the words of the secret phrase in the correct order and click 'Confirm'.
4b. Connect the wallet to Polygon
Still following the desktop procedure, connect your web wallet to the Polygon network, where your Unstoppable domain will be registered.
These are the steps for Metamask:
Go to PolygonScan.com
Scroll down to the site footer and click on Add Polygon Network
MetaMask will ask you to approve the changes. After doing so, click on Switch Network
4c. Mint your Unstoppable Domain
Now everything is ready for minting, i.e. to register the domain on blockchain:
Go back to your Unstoppable Domains account
Go to 'My Domains':
Select 'Free Mint' next to your domain and click on continue.
Select the wallet in which you want to mint your domain.
Tick the "I understand" box and confirm.
Confirm your e-mail, enter the verification code and confirm.
Your domain will be minted on Polygon. The operation may take several minutes depending on the traffic on the network. Click on Track Progress for more details on the status of the operation.
It's done! The Web3 domain is yours, and it is verifiable on the blockchain.
It's time to discover 10 ways to use your Web3 Unstoppable domain!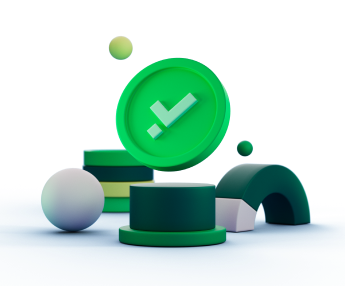 Download the Young Platform app