PAX Gold is now available on the Young Platform exchange, the first cryptocurrency anchored to the price of gold
We are happy to announce that you can now buy and sell on Young Platform the ultimate safe-haven asset: gold.
It is, in fact, available PAX Gold (PAXG), the first regulated token anchored to the price of gold.
PAX Gold allows you to invest directly in gold without all the problems related to physical gold and with all the advantages of a token.
What is PAX Gold?
PAX Gold is an ERC-20 token based on the Ethereum blockchain and is the first crypto-asset redeemable for physical gold and approved by the NYDFS (the New York State Department of Financial Services), which defined PAXG as "The first gold–backed virtual currency in New York state."
Each PAXG token is supported by one troy ounce of pure gold from a 400oz London Good Delivery bar, stored in professional Brink vaults.
All those who purchase the PAXG token also own the gold they represent, but with the advantage of being able to move and store them like any other token, which is much more practical than possessing physical gold (which requires custody and cannot be easily exchanged).
Users can convert tokens to and from fiat currency (Euro) or redeem them in exchange for physical gold bars. The transparency of the project is guaranteed by the fact that token owners can also verify the serial number, brand code, gross weight, fineness and net weight of their bars.
How does PAX Gold work?
How much is 1 PAGX?
PAXG replicates the value of gold (more specifically, 1 PAXG = 1 ounce of gold).
Currently, the price of PAXG is 1494 Euro
Do I have to but 1 whole PAXG token?
Absolutely not! One of the main advantages of PAXG, is the possibility to buy fractions, as is the case for Bitcoin, Ether and all other cryptocurrencies on Young Platform.
Which PAXG pairs are available on Young Platform?
Initially, only the PAXG/EUR pair will be available.
This means that after depositing by Euro bank transfer, you can immediately buy gold on Young Platform.
What are the fees? Are there storage fees for the gold?
PAXG does not charge custody fees, unlike other tokens linked to the price of gold.
The only fee is the 2.5% commission fee (the same as all other cryptocurrencies that can be purchased and sold directly with Euro).
For those who would like to know more, we invite you to visit the website https://www.paxos.com/paxgold/.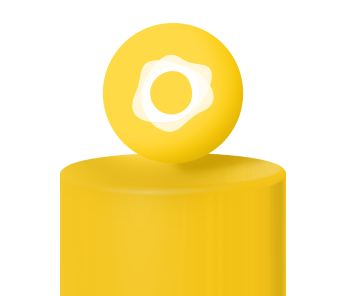 Download the Young Platform app