On Young Platform's exchange you can now find SOL, the Solana token. The most popular blockchain on the market for scalable and green smart contracts.
This is Young Platform's first listing of the year! Today SOL, the Solana token, joins the squad. A blockchain that is being talked about for its qualities: speed, convenience and environmental friendliness.
What is Solana?
Solana is the most ambitious blockchain there is! Its goal is to offer fast and low-cost transactions forever. Solana is committed to never costing more than $0.01, and at the moment it costs an average of $1.50 to create a whole NFT! Sure, transactions are cheap, but how fast are they? Solana can reach around 50,000 transactions per second! With the game Break Solana you can test its speed yourself by challenging Solana. In 15 seconds, can you simulate sending the same number of transactions that the blockchain processes?
Solana is the blockchain of choice for developers, not only for its convenience, but also for its practicality. With its flexible infrastructure, anyone can create custom apps using different programming languages.
Let's not forget that Solana is one of the greenest blockchains around. Thanks to its Proof-of-Stake consensus mechanism, it is energy sustainable and in 2021 it reached carbon neutrality.
What is SOL?
All services in the Solana ecosystem work thanks to the SOL token. It is used both to pay network fees and in staking and validation processes.
Why did we choose SOL?
Because of its features, Solana is the right solution even for those who are new to blockchain. Being cheap, it allows you to experiment without spending too much. Solana is a network where the motto "learn by doing" applies! This is why it attracts innovative and creative ideas: Solana was chosen by promising apps such as Audius, the first streaming platform for music on the blockchain.
Which pairs are available for SOL?
Want to know more?
Read Academy's article on Solana out tonight!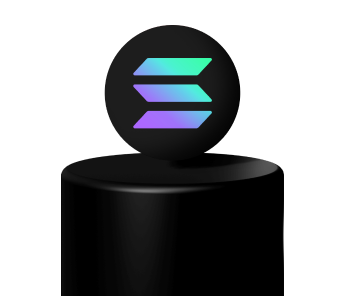 Download the Young Platform app