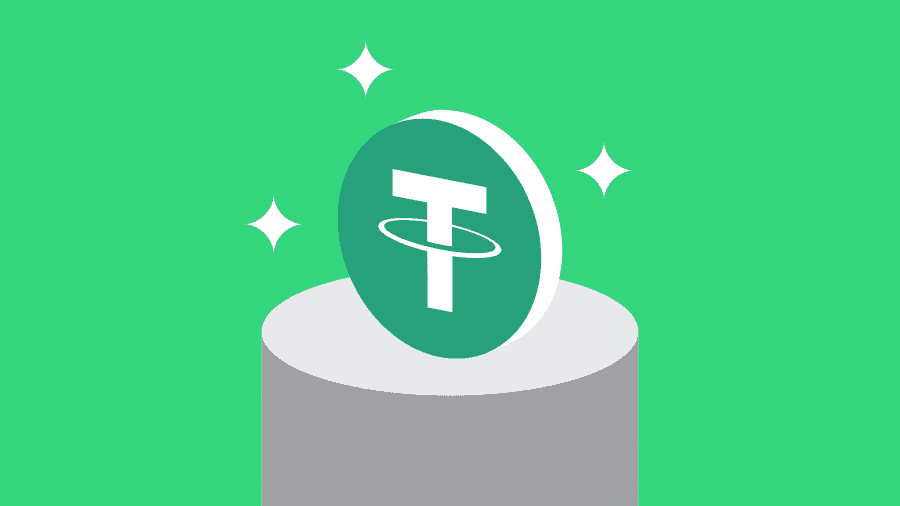 Young Platform is pleased to announce support for

Tether

(USDT), the most famous

stablecoin

in the world and the third cryptocurrency in terms of market capitalization
What is Tether (USDT)?
Tether is built on the Bitcoin blockchain and backed by fiat so that 1 USDT represents 1 US dollar held in reserve by the company behind the Tether project.
Why Tether (USDT)?
Tether (USDT) remains the most widely used stablecoin due to greater liquidity and higher market capitalization.
Right now Tether (USDT) is the most liquid asset on the crypto market, with an average daily volume of $50 billion.
What is the value of 1 Tether (USDT)?
1 Tether = 1 USD
This means that if I convert 1,000 Euros into USDT, I will end up with the equivalent in dollars ($).
For example, if 1€ = 1.11$
1000 Euro = 1187.83 Tether (USDT)
Will Tether (USDT) be available on both Young Platform and Young Platform Pro?
Yes, absolutely! Tether will be listed on both our exchanges.
Which Tether pairs will be available on Young Platform?
Young Platform:
USDT/EUR (Tether – Euro)
USDT/BTC (Tether – Bitcoin)
USDT/ETH (Tether – Ethereum)
Young Platform Pro:
USDT/EUR (Tether – Euro)
USDT/BTC (Tether – Bitcoin)
USDT/ETH (Tether – Ethereum)
Download the Young Platform app