Young Platform
The Clubs are open: experience Young Platform as a protagonist
The Clubs are open, have you already chosen which one to join? Prepare your YNG and discover all the benefits
Today is a momentous day for Young Platform: on the eve of the YNG token launch, the Clubs open the doors to the community. Each Club is like a pass to experience all the new features and functionality of Young Platform, present and future. Bronze, Silver, Gold or Platinum… each precious metal represents a Club. Which team do you want to join?
Today Young Platform is adorned with bronze, gold, silver and platinum, but what is really valuable is its community! Since the earliest human civilisations, these metals were used as a symbol of prestige and recognition. From now on, belonging to a Club can offer you a privileged position among YNG holders. Now that you've bolstered your YNG stocks with the Community Sale (or are planning to refresh your wallet with a bit of 'young' flair), you can make the most of them by joining Clubs. The best way to experience the Young Platform community as a protagonist!
At Young Platform we often use playful and witty metaphors, as we like to think that even complex topics can be learned with a light hearted approach.. Light-heartedness yes, but not superficiality! With the Clubs we want to give that sense of belonging that unites the community a chance to emerge. Indeed, we think it is crucial, as the community grows, to maintain that sense of team and family that has brought us this far.
How do the Clubs work?
Each Club requires a minimum quota of YNG tokens to be locked for membership. This ranges from a minimum of 1,500 YNG for the Bronze Club to a maximum of 25,000 YNG for the Platinum Club. The locking required to become a Club member is different from staking: it does not earn any rewards, lasts a minimum of 90 days and can only be done with YNG that can be used within your Spot Wallet. Therefore YNG tokens received via Community Sale Cashback cannot be used immediately to join Clubs.
Club membership lasts for 90 days, at the end of this period you can decide whether to unsubscribe by unlocking your tokens. Otherwise your membership will be renewed automatically.
Which Club is for you?
Are you a Bronze or Silver type? Is Gold your Club? Or maybe Platinum? Each Club has its own characteristics, and the more precious the metal of your club is, the more you'll benefit from the various advantages. Here you will find the complete guide and description for each Club.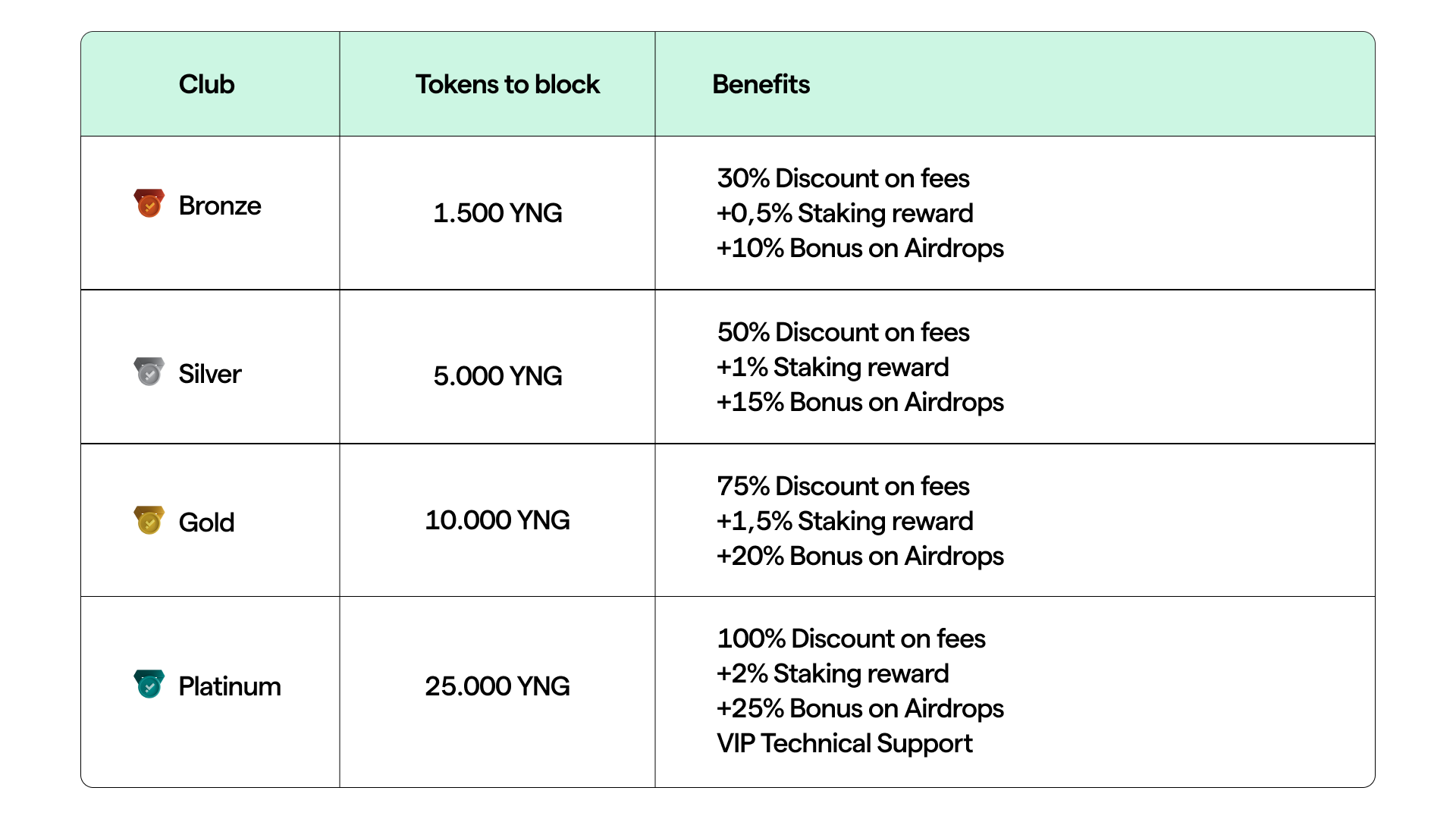 If right now you don't have enough YNG to join one of the Clubs, don't worry! As of tomorrow, YNG trading is open permanently and you can buy the tokens you need to join the Club that's right for you. Memberships are open anytime starting now, check out the 'Clubs' section in the Young Platform app.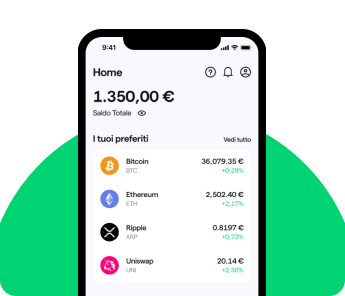 Download the Young Platform app