In this Community Sale, everyone has shown their affection and support for the YNG token, find out the new listing date!
When you finally learned what Bitcoin was, you couldn't wait to explain it to your neighbour too. When you won your first prediction on Ethereum, you thought about adding "trader" to your Instagram bio… On your tenth correct quiz, you organised a crypto-themed game night for your friends. Admit it, over the years Step has hyped you up! As you played, walked around and discovered that cryptos are not such an untameable subject, your YNG wallet swelled just like your knowledge base. The YNG token has always been there to reward you!
YNG has seen us walk the streets of the crypto world and learn, one step at a time, about all its values and the potential of a technology that is changing the world. We rediscovered our curiosity, our willingness to learn and take notes by reading Academy articles (with such commitment we may not have even used for school). Why did we decide to launch the YNG token on the market? Because it is a sign of a passion that unites a community, which for four years has welcomed all the Quests on its path.
Something tells us that we were not wrong. With this Community Sale, we were overwhelmed by a realisation: the Young Platform community wants YNG and YNG is here to stay. At the beginning of this journey, we had set our sights on the goal of 6 million tokens purchased in Community Sale, having reached this figure we would decree a great success. But we have gone far beyond our goals: to date, 6.4 million tokens have been purchased and we have distributed a total cashback of YNG 436,000, and now the listing awaits. The excitement is through the roof, so all we have to do is start the countdown.
Update: New date for listing
On the 1st of June, 2022 at 12 noon CET, YNG will finally be released to the market and available for buying and selling. After the listing, you will find a different YNG token, but what will remain unchanged is the lively and passionate spirit of its holders.
As with all cryptocurrencies, the value of YNG is not decided at the drawing board or even constant over time. Indeed, the price of YNG will be susceptible to market trends and the logic of supply and demand. Simply put, the price of YNG will depend on how many people buy it and how many sell it. The more people want to buy it, the more its price will increase. Conversely, the more people sell it, the more the price of YNG will fall. We know, the crypto market is volatile, but tokens backed by a strong community are destined for great things!
In conjunction with the listing, the sale and purchase of the YNG token, which was temporarily suspended from the 25th of May, will be reactivated, while the transfer of the token from Step to Young Platform is still active.
Clubs will start working on the 31st of May
Now that you are ready to begin your adventure in the YNG marketplace, you may want something more: clubs. Subscriptions open the 31st of May, but how does it work? To join the Bronze Club you need to block 1,500 YNG, 5,000 YNG for the Silver Club, 10,000 YNG for the Gold Club and 25,000 YNG for the Platinum Club. Blocking YNG for Clubs is different from blocking YNG for staking, in fact in the former case you do not get rewards but benefits. Once you join the Clubs, you cannot cancel your membership for 90 days. After these three months, you can choose to unsubscribe, otherwise, you will continue to enjoy the benefits. These are divided into several categories: fee discounts and increased rewards from staking and airdrops. But in the future there will be many more!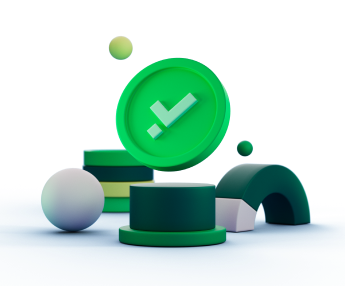 Download the Young Platform app