News
Working on a European CBDC, the ECB is also getting Amazon involved
Is the Digital Euro on the way? The European Central Bank is collaborating with five tech companies to study its CBDC
In a statement dated from the 16th of September 2022, the European Central Bank announced its collaboration with five tech companies to test and develop a possible Central Bank Digital Currency. CBDCs are digital currencies that differ from cryptocurrencies in that they are issued by central banks and are therefore not decentralised like Bitcoin is. For the ECB, the main advantage of the digital euro would be its ease and accessibility, since all it would take is a simple internet connection to use CBDC-related banking services. In 2021, the European Union prompted an investigation phase for the development of a CBDC that was supposed to last two years. By mid-2023, the ECB will deliver its final verdict: digital euro yes or no?
Companies selected to develop prototypes and use cases for the CBDC
Before taking a decision on the digital euro, the ECB involved five companies to develop prototypes and use cases in which the CBDC could be used. To choose these companies, a call for applications was made in April 2022. 54 companies interested in working on the digital euro answered the call. On the 16th of September, the selected companies were announced, each with an area of relevance:
CaixaBank: peer-to-peer online payments;
Worldline: offline peer-to-peer payments;
EPI: payments at the point of sale arranged by the payer;
Nexi: payments at the point of sale arranged by the payee;
Amazon: e-commerce payments.
The ECB is therefore working with Amazon and Co. to develop its CBDC. It is time for the prototype operation! These tech companies are called upon to develop front-end service interfaces for the digital euro. The aim is to test transactions with the digital euro, peer-to-peer payment systems, in e-commerce but also at the point of sale. The work on the prototypes will last until the first quarter of 2023 and will then be presented in a report.
Why is the ECB interested in the digital euro?
For the ECB, the digital euro could be a functional supplement to cash. In what sense? The digital euro is not envisaged as a replacement for the euro as we know and use it, but as an additional choice available for payments: 'it could foster financial innovation and improve the overall efficiency of the payments system'. The CBDC would be an electronic currency issued by the ECB and national central banks, accessible to all citizens and businesses. According to the ECB, the digital euro can only be successful if it is used by European citizens in their daily lives, so it must add value and be genuinely useful. The ongoing tests are verifying precisely these aspects. The ECB continues to test the ground while the White House seems more determined than ever to launch its digital dollar!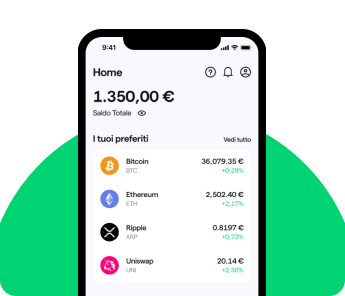 Download the Young Platform app