News
The NFT market in September: charts, record sales and trending collections
What happened to the NFT market in September 2022? The latest news, record sales for CryptoPunks, Solana and emerging collections across the industry!
To all those in 'wake me up when bear market ends' mode, you should sleep for a little while longer. The market continues to be bearish and the non-fungible token sector has slowed down too, but it's not really hibernating! In this article you will find an overview of the NFT market of September 2022. We present data on sales volumes, emerging NFT collections and projects that have exploded (small spoiler: CryptoPunks and NFTs on Solana).
NFT market: volume declines but not the number of sales
An overview of the NFT market in September shows us that the volume of total NFT sales has dropped a lot since the beginning of the year: from 235.24 billion USD on the 30th of January 2022 to 67.93 billion USD on the 30th of September 2022. In short, sales have fallen in terms of volume, especially compared to the best periods for non-fungible tokens we have seen this year (February and May). On the other hand, the NFT market's figures show growth in the number of new collections created: from 39.25 thousand in January to 176.21 thousand in September. The number of daily NFT sales on the 30th of September was 22.89 million (data from IntoTheBlock and Dune Analytics). These days, the NFT market is reacting to the activation of non-fungible tokens on Instagram. For US users, it will finally be possible to link wallets and share NFTs in their profiles, next to the symbol of photos, reels and tagged photos. The NFT section is recognisable by the hexagon symbol that has appeared. Will the reaction be positive?
Record sales in September: CryptoPunks and Solana
What is happening to the NFT market during this bear market? Albeit with low volumes, non-fungible tokens continue to be bought without dramatic collapses. On the contrary, some NFTs have seen record sales, such as the case of CryptoPunks #2924 which sold for 3,300 ETH (around $4.5 million) on the 28th of September 2022. This sale ranked 24th in terms of the most expensive NFTs ever, and 4th highest for sales of the CryptoPunks collection. This example of CryptoPunks is one of the rarest and most valuable in the entire collection, as it is an 'ape' character (i.e. a CryptoPunks with the appearance of a monkey) of which only 24 examples exist. Other notable NFT (single) sales this month are:
● CryptoPunks #5944 for $1.28 million;
● Bored Ape Yacht Club #8585 for $1.02 million;
● Bowie by FEWOCiOUS (from the 'Bowie on the Blockchain' collection) for $127,460.
As far as collections and entire NFT projects are concerned, this is the top performance ranking for the month of September 2022:
Ethereum Name Service: blockchain domain service records $34.18 million in sales;
Bored Ape Yacht Club: 27.96 million (down from the previous month);
CryptoPunks: $22.3 million;
RENGA NFT: the emerging collection on Ethereum sold its works for $19.77 million;
Mutant Ape Yacht Club: BAYC's sister collection closed the month with sales worth $17.45 million.
Although the ranking is dominated by 'blue chip' NFT collections, more recent collections such as y00ts on Solana, Azuki on Ethereum, Otherside's LAND, and the Bored Ape metaverse also achieved good positions. Special mention must be made of the growth of NFTs from play-to-earn games on the Immutable X chain and the NFT passes from Tyler Hobbs' QQL project, all 900 of which were sold in half an hour for $17 million. An experiment in generative art that allows one pass to mine a unique and customised NFT.
According to this data (provided by DappRadar), the top blockchains for the NFT sector in the month of September were Ethereum and Solana. Sales on Solana rose 77 per cent over the previous month. As far as the sales ranking by NFT marketplace is concerned, in first place there's OpenSea ($350 million in monthly sales), in second place Magic Eden on Solana ($128.22 million) and finally X2Y2 on Ethereum ($67.62 million).
Which NFTs explode in September?
Among the up-and-coming NFT collections is RENGA, the project of cartoonist DirtyRobot which, as we have seen, achieved excellent sales results in September. RENGA's most expensive NFT was No. 26, which sold for 20 ETH ($26,000). This month also saw the "birth" of RENGA's first NFT whale, which has 80 pieces in the collection worth around $235,000 (calculated on a floor price basis).
Also noteworthy is Critters Cult, a collection of NFT pixel art on Solana influenced by 80s and 90s aesthetics. Critters Cult was launched on 25 September and has since recorded sales of nearly $3 million. The collection consists of 4,444 PFPs representing animals and protagonists from the Critters Cult universe, populated by bizarre and mysterious events and featuring atmospheres worthy of Stephen King, David Lynch and Steven Spielberg.
NFT collections coming soon: A.C. Milan and Hugo Boss
On the 6th of October 2022, through an auction on the Magic Eden marketplace, a special edition of the MonkeyLeague collection dedicated to A.C. Milan players will be sold. MonkeyLeague is a play-to-earn game on Solana that can be classified as a sports-themed strategy video game in which you build a MonkeyPlayer team. The aim of the game is to train your team and win challenges and tournaments to obtain the MSB token as a reward. At the auction on the 6th of October, 16 NFTs inspired by the AC Milan team of the 1993/94 and 1995/96 seasons will be auctioned off.
'Embrace Your Emotion' is the title of Hugo Boss' new NFT collection. The brand's first experiment in the industry dates back to 2021, when a digital clothing collection inspired by American baseball was released. On the 4th October 2022, Hugo Boss announced its rebranding plan towards digital with a 'holistic, 360° experience in the Metaverse'. Concretely, Hugo Boss has created digital artworks together with Imaginary Ones NFT, a project of 8,888 colourful animated characters created on Ethereum. Embrace Your Emotion will go on sale in early November and will consist of 1,001 3D NFTs in video format. Aesthetically, the non-fungible tokens will represent human emotions with different shades and more or less rare characteristics. Owners of these will also get benefits such as discounts in Hugo Boss shops, merchandise and other digital experiences.
The proceeds from the sales of Hugo Boss' NFT collection will be donated to the Youth Aware of Mental Health (YAM) association. The press release states that 'the aim of the collection is to encourage everyone to get in touch with their emotions and share the message that all feelings, positive and negative, are valid and should be embraced, as the freedom to feel and express can significantly improve mental health and overall well-being'.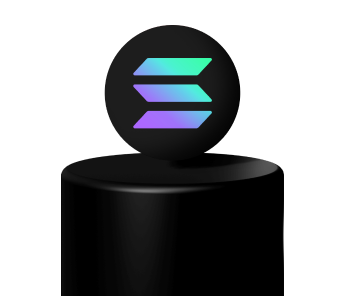 Download the Young Platform app