Step
Crypto Halloween has just started on Step!
Darkness sets in…
October is the gloomy month of Halloween, when it starts to get cold and rainy all the time, and everyone is a little crankier than usual.
Don't worry, we've got you covered!
You should know that October is also Financial Literacy month, which we can modestly say, is one of our specialties 😉
If the term finance gives you a shiver of dread, Step will distract you with lots of new Quests that make it fun-ance.
And if you're actually a big fan of finance and cryptocurrency, Step will have you under its spell this Crypto Halloween.
Trick or Step?
From now until November 2nd, you'll find lots of new Quests to complete, special themed Quizzes and a great Ranking.
Update the app to see all the new features!
What can you do?
🏃🏻 Invite your friends to Young Platform Step and challenge them to a deadly walk with "The Horror Ranking".
👻 Face the thrill of the market on Up&Down, with 8 monstrous coins available
👹 Exercise your brain with the new quizzes, and prove to your friends that you can beat the Devil on Bitcoin…But watch out for the zombies, they won't be able to resist you!
Thanks to Crypto Halloween, you'll be earning a lot more YNG in no time!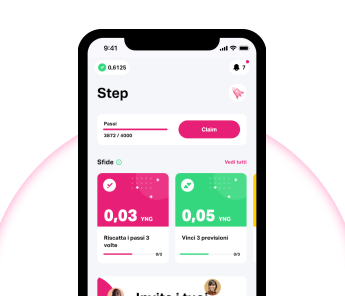 Download the Young Platform app