And that's 5!

Litecoin is the fifth cryptocurrency in the Young Platform exchange.

Litecoin (LTC) is the most voted cryptocurrency by our Community and it's now available on Young Platform!
What is Litecoin?
It is one of the main crypto projects. Launched in 2011, it has always been considered complementary to Bitcoin but with substantial differences:
almost zero transaction fees
faster block creation speed: 2.5 min for Litecoin, 10 min for Bitcoin
easier to mine for regular computers
Its blockchain has processed billions of dollars in transactions, enabling the development of numerous applications. Litecoin is extremely popular today with a market capitalisation of over $4 billion.
The Young Platform Contest
Last week on our Instagram profile there was an ultra-competitive contest that saw the best cryptocurrencies on the market battle it out.
500 participants, 8 cryptocurrencies in competition, 7 days to vote, only 1 winner.
6 rounds, no holds barred and unpredictable comebacks, until the final round between Bitcoin Cash and Litecoin, which ended with Litecoin's triumph.
The next crypto? You'll be the one to choose it
Follow our Instagram channel to catch the next contest and decide what's the next cryptocurrency Young Platform is going to list.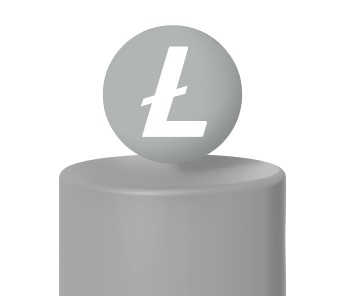 Download the Young Platform app