News
Gala Games' new platform: after video games, it's time for decentralised music!
Discover the Web3 platform dedicated to music and developed by Gala Games. With music NFTs, create your own playlists and get GALA crypto!
Gala Games is a game development platform created in 2019 by Eric Schiermeyer and Michael McCarthy. It aims to offer a dedicated crypto gaming ecosystem where developers can work with ease and where users can have full control (including economic control) of game resources. On the Gala Games web app, you can download Web3 games and exchange NFT game items. In just a few years, Gala's crypto has climbed to fourth place in the ranking of the most capitalised tokens in the crypto gaming industry (compiled by the research platform Messari.io). In this ranking, the top three places are occupied by The Sandbox, Axie Infinity and Enjin, respectively.
Gala Games has recently broadened its horizons: after crypto video games, Gala is ready to make its mark in the field of music and film as well. Its expansion is aimed at the entire entertainment sector. In this regard, Gala Music and Gala Film were born. Read on to find out about these innovative dapps!
Gala Games, the crypto gaming paradise
Gala Games is a platform where creating and playing video games earns rewards in Gala crypto. The way Gala Games works is similar to the well-known web platform for digital content distribution: Steam. However, it is also possible to buy and sell items, skins and objects in the form of NFTs on Gala. These items can then be used within the crypto games available on Gala. The games available on Gala are not (and will not be) entirely developed by the platform, but can and may also be developed by third parties.
The two most anticipated titles still in development are Mirandus and Grit . Mirandus is a fantasy RPG in which players have absolute freedom of choice: they can explore the wilderness on their own, try their luck against forest monsters, or join one of the five monarchs who control the kingdom of Mirandus. Grit, on the other hand, is a battle royale game set in the Wild West and developed in collaboration with gaming giant Epic Games. This video game has been presented as a sort of fusion between Fortnite and Red Dead Redemption. Survivors of gunfights on horseback or chases after speeding trains are the only winners in this game. The partnership with Epic Games has drawn attention to Gala Games, who is meanwhile making waves for their cutting-edge proposals for music and film on blockchain.
How Gala Music works: decentralised streaming
"Web3 is the next evolution of the internet", is the introduction of a blog post edited by the crypto platform Gala. When talking about the evolution of the internet, one cannot leave out one of the sectors for which the internet is most used: the entertainment sector. And Gala is not backing down! With this in mind, the Gala Games team is working on two more platforms: Gala Music and Gala Film. How do they work? Gala Music is a Web3 platform where music can be rented, shared and listened to. Gala Music is based on what is called a Music Node, which is a real node for creating a network of shared music. A 'Node' is a term widely used in the crypto world. It refers to devices that connect to the interface of a blockchain and contain all transactions that have been recorded on that network. More generally, a 'node' can mean a participant in a network. In this example, we are talking about devices connected to the Gala Music network, which do not contain transactions but do contain music NFTs. In a nutshell, Gala Music's Music Nodes contain music recorded on the blockchain. You can think of them as a kind of jukebox that everyone can access.
When you decide to use Gala Music, you open your own Music Node, which you customise by purchasing music NFTs from the store. Users will get Gala crypto in proportion to the plays their node generates. If you do not want to buy your own node, you can purchase NFTs and rent them to Music Node operators in exchange for a portion of the rewards generated.
Rewards in GALA are not only distributed to music NFT owners and node owners, but also to the artist who created the song.
There are two types of music nodes: Player Nodes, the mechanism of which we have just described and Fan Nodes, dedicated to specific artists through which you can obtain a range of benefits such as exclusive NFTs. Among the artists on the platform are some big names, such as the rock group Kings of Leon and the Mount Westmore rap crew consisting of Snoop Dog, Ice Cube,Too Short and E-40. The first drop of 25,000 Player Nodes took place in February 2022, and the cost per node was around $1,200.
Gala Film functions in a similar way to Gala Music, but instead of Music Nodes, you will find Film Nodes. The first Gala Film nodes are still available for purchase, at a price of 106,000 Gala, so approximately 5,000 €.
Gala and Web3: power to the artists and content creators!
The system designed by Gala for both platforms, Gala Music and Gala Film, goes beyond rewarding NFT owners and Node operators. It also distributes most of the rewards directly to the artists. Keyword: creator economy!
The two systems, respectively renamed watch-to-earn and listen-to-earn, aim to overcome the current economic model for content creators and artists. The streaming platforms of Web2 no longer seem suited to rewarding content creators. Web3 is here for that: you can monetise everything you create and produce online! The Internet will be in the hands of those who actually create its value, all thanks to the decentralisation enabled by blockchain.
With Gala Music and Gala Film, new talent will also be involved. Thanks to these platforms, emerging artists will be facilitated to get in touch with new fans in an easier way.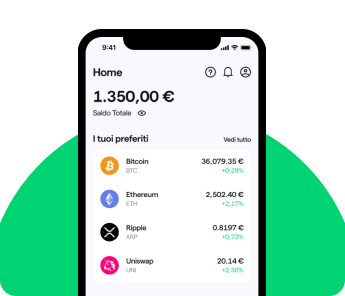 Download the Young Platform app