News
A guide to Mirandus, Gala Games' top class play-to-earn
Free to play, open world and play-to-earn, Mirandus is Gala Games' centrepiece. Read on and explore the GameFi project!
Gala Games' play-to-earn game Mirandus is among the five most eagerly awaited video games on the GameFi scene. Although the video game is still in development, it has already gathered a very enthusiastic community and its first NFTs have long since sold out. How does the quest-free fantasy role-playing game Mirandus work?
Gala Games and the GALA token: on-blockchain gaming
Mirandus is developed on Gala Games, a game-making network on blockchain. The Gala Games platform functions as a marketplace where users can explore different video games and purchase game tools and items in the form of NFTs. The Gala Games network runs on GALA, the Ethereum-based utility token.
Most of Gala Games' video games are in development or testing. The platform does not only host video games by the Gala Games team, but is also open to developers from outside the project. Currently, Gala Games has directly made Mirandus, Town Star and Town Crush. For Gala Games, fun comes first, which implies that the blockchain must be 'invisible' in their play-to-earn games. The complexity of this technology should not be an obstacle for those who want to play, which is why, despite being based on blockchain, the game dynamics are simple and accessible to everyone, even non-experts. Players only need to know that everything they own in the game is also their property outside it. Gala Games boasts great community involvement and aims at full decentralisation based on active user participation – 'Through decentralisation, players not only own their in-games items, but they have a voice in how the Gala Games roadmap develops', all through voting mechanisms.
Mirandus, an unpredictable fantasy Metaverse
Mirandus is described as a Fantasy RPG and is set in a world ruled by five monarchs, based in five different cities. The play-to-earn video game itself has no quests, missions or levels to overcome. Players are free to venture into the wilderness and try their luck in the Mirandus metaverse. You can participate in the game with your own avatar, you can go on a monster hunt in the forests, lend your services to some knight or run a small village shop. All possibilities are open on Mirandus. All these features make Mirandus by Gala Games an open world.
How does Mirandus play-to-earn work?
The peculiarity of a play-to-earn video game like Mirandus is the possibility of obtaining crypto rewards while playing. Gala Games has devised a sophisticated internal economy for Mirandus, based on the two tokens GALA and Materium (MTRM), both ERC-20. While GALA is used to purchase all the NFTs that 'beautify' the game, Materium is the token that moves actions and characters in Mirandus. Everyone in the game is looking for Materium, which on a technical level is a token that can also be traded on the free market, but within the game is a powerful 'mother' substance. Materium is, indeed, a concentrate of magic with amazing powers that can be used to increase your abilities, prepare spells, create artefacts and teleport. Mirandus populations claim territories and citadels in order to grab the miraculous substance. So, prepare to unearth Materium in every corner of the Metaverse to get your rewards! However, Mirandus is also a play-to-earn because you receive tokens every time you achieve small objectives, such as founding a city or defeating monsters.
Mirandus' NFTs
Mirandus is fundamentally a free-to-play crypto game, which means that you do not have to pay a fee or buy components to start playing. Avatars are available as free versions for all players, however, you have the option to buy NFT characters with increased powers – the Exemplars. There are 5 types of Exemplar, the Elves, Halflings, Orcs, Dwarves and Humans. Each category is divided into 'families' and each avatar is unique. Orcs are best suited to exploring the wilderness, while Dwarves are the most Materium-hungry. At the time of writing, 90% of the Exemplars have been sold but can be bought on secondary markets. To give you an idea of the average price, an Orc on Gala Games costs about 19 thousand GALA (about €1100), while you can find Humans for 0.06 ETH on OpenSea.
The game is based on the core principle of resource property, be it land, buildings, or means of transport. NFTs in Mirandus also include land ('property is power' on Mirandus), ships and docks. 1650 pieces of land are available and once the game is launched, owners will be able to choose in which geographical area of Mirandus to place theirs. You can build dwellings or offer services on the land, and it is also crucial to have suitable walls to protect yourself from enemies and monsters. At a glance, Mirandus NFTs can be characters, land (Deeds), buildings, docks or ships. Each non-fungible token is distinguishable by characteristics, rarity and 'value' within the game. The network has pledged to plant a tree for every purchase on the Gala Games marketplace through the One Tree Planted platform.

The videogame's release date has not yet been announced. Gala Games' play-to-earn Mirandus trailer features a mysterious traveller in worn-out clothes and a filthy face, everything about him seemingly screaming 'strenuous endeavour in progress'. Indeed, everything is yet to be built on Mirandus, and there is nothing more intriguing than the power to create. Unlike other MMORPGs like Warcraft or Final Fantasy, players are not invited to explore cities or places imagined by the developers. Everything on Mirandus is in the hands of the players!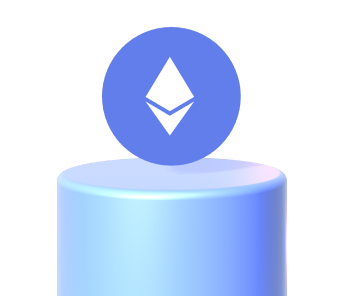 Download the Young Platform app