Find out about Gala (GALA), it's easy!
How does gaming on Gala work? Discover the project and track the price of the GALA token.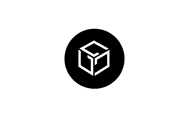 What is Gala?
Gala Games is one of the best known examples of GameFi. It's a platform with the aim of decentralising the gaming industry so that players are free to create their own titles or to play on other people's work. The claim speaks clearly : 'Making blockchain games you'll actually want to play'. The result is a play-to-earn environment, with a structure reminiscent of large centralised stores. The difference is that all available titles are free and developed through Dapps, i.e. decentralised blockchain-based applications. The internal economic system is based on the use of the native GALA token.
Why follow Gala?
Gala Games has the ambition to offer more games on one decentralised platform. The first title available in beta was Town Star, but there are fantasy RPGs, strategy, arcade and action-adventure games in development. GALA is the project's utility token. It is used to buy NFTs and digital property, as well as for trading and rewarding validators on the blockchain network.
How was it created?
The project was launched in 2019 by Eric Schiermeyer, a developer with an entrepreneurial background. He owns the private company Zynga: an institution in the world of mobile gaming that has launched popular titles such as Farmville and Mafia Wars. Today, the Gala Games team numbers over 90 developers, with major partners such as Bitrade, Brave and Polygon.
Stay up to date with the price of Gala
Create your account in 3 steps on Young Platform
Register and complete identity verification
Create an account for free, all you need is a selfie and an ID.
Top up your account with a bank transfer
Make a deposit by bank transfer or credit card.
Redeem the €10 bonus and enter the market
Buy, convert and store over 30 cryptocurrencies on Young Platform.
What is Young Platform?
Young Platform is the simple and secure European exchange already used by thousands of people to buy and sell cryptocurrencies. How many times have you told yourself: "the crypto market is interesting but I wouldn't know where to start"? Young Platform makes your life easier with an easy and intuitive interface, free educational courses, news and tools for everyone. Opening a profile on Young Platform is free and only takes a few minutes.
Check out the Top movers
Take a look at the prices of cryptocurrencies that have reached higher volatility in the last 24 hours and catch market trends.