News
Metaverse Fashion Week 2023: all the brands and things to know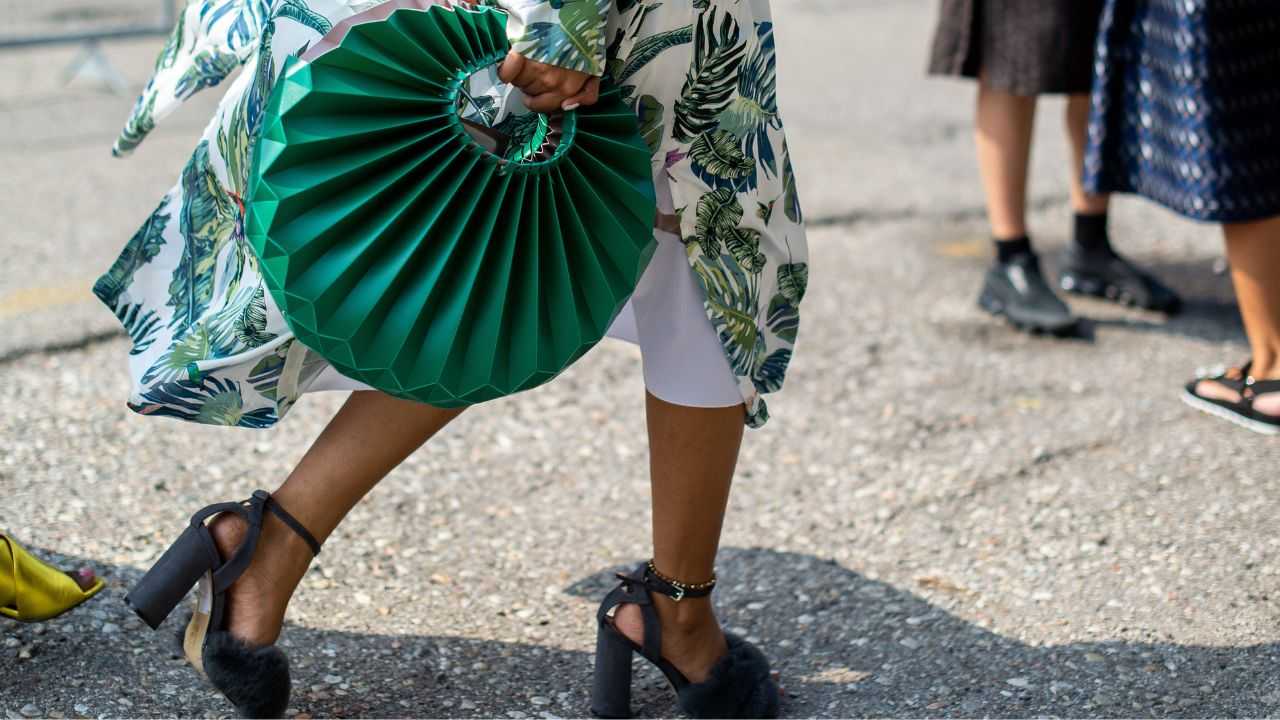 Metaverse Fashion Week 2023 is coming. Which haute couture brands will parade in Decentraland?
Decentraland's Metaverse Fashion Week 2023 is just around the corner! According to a study by Gartner dated 7 February 2022, in 2026 25% of the global population will spend at least one hour a day in the Metaverse "for work, shopping, education, social interactions and entertainment". Considering that 2026 is only three years away, it is safe to say that this virtual world will soon be part of our everyday life. The fashion industry seems to be the most advanced as far as this new technology is concerned and the second Metaverse Fashion Week in history will take place from 28 to 31 March 2023.
The Metaverse chosen for the occasion is once again Decentraland (MANA), which has already hosted the 2022 edition. This year's theme mixes tradition and innovation through collaborations between new generation designers and historically established fashion brands. Find out all about the event and the brands that will be guests at Metaverse Fashion Week 2023!
Metaverse Fashion Week 2023: how to access
Metaverse Fashion Week was created to let the public experience fashion from different perspectives and to make it accessible to everyone, not just insiders. To enter Decentraland's metaverse and thus participate in the events of this fashion week, you simply have to connect your crypto wallet or visit the virtual world in guest mode. Decentraland has already provided the coordinates of all the areas where the events will take place and with a simple click ('jump in') you can reach afterparties, digital shops, fashion shows and conferences organised by many brands. 
The Metaverse Fashion Week 2023 calendar
Below you can find a selection of events from the eagerly awaited Decentraland virtual fashion week
28 March
00:00 UTC, Fashion District: Metaverse Fashion Week 2023 opening event – DJ Set by 'KDS' and discussion on the future of fashion in the metaverse;
14:14 UTC, Genesis Plaza: "CRISTÓBAL BALENCIAGA: NEW CODE" – Haute couture evening dresses inspired by the designs of Cristòbal Balenciaga;
14:14 UTC, Decentraland South, Neo Plaza: " META FASHION HOUSE IN THE NEO PLAZA FEATURING 3DMETADRESS" – The augmented reality presentation of the digital clothing that will be physically produced for NFT Week New York 2023;
18:18 UTC, Genesis Plaza: "HAUS OF FUEGO FASHION SHOW!" – The Nikki Fuego avatar fashion show, inspired by cyberpunk and high tech culture.
29 March
00:00 UTC, Adjacent District: "THE TRAVELER PARKA" CO-CREATION @SAKOASKO AND @KAFTANCREADOR" – The second day of Metaverse Fashion Week 2023 will open with an event dedicated to Latin American artists from the metaverse;
21:21 UTC, Binary Code Building: 'FASHION SPACES: MERCURY DASHA X RENOVI STUDIOS' – The fashion show of the 'urban-luxe' collection resulting from the collaboration between the two brands (Mercury Dasha and Renovi Studio);
22:22 UTC, Valhalla: 'METAVERSE FASHION WEEK BY DECENTRALAND (MVFW) AFTER PARTY' – A concert featuring various musicians from the Decentraland community.
30 March
UTC, Uniquely.io Land: 'METAVERSE FASHION WEEK MEETING BY UNIQLY.IO & PUNKSCLUB' – Debate on the relationship between fashion and NFT followed by a DJ Set;
16:16 UTC, The Crypto Valley "NTR1-META" – A party in the metaverse organised by the digital sneakers brand of the same name;
31 March
21:21 UTC, Dlan Holding 004: "DKNY.3 X MVFW23 CLOSING NIGHT PARTY" – The closing party of Metaverse Fashion Week 2023
This calendar is generic and does not present the events organised by the most famous brands, these have their own customised LANDs where their respective programmes will be staged. But which of these big brands have decided to participate?
Dolce and Gabbana
Among the brands that have already shown in Decentraland during Metaverse Fashion Week 2022 is Dolce and Gabbana. D&G's journey into the Metaverse began in 2021 and after several NFT collections that expanded the brand's artistic and craftsmanship potential, it organised its own fashion show in Decentraland. During the 2023 edition, the historic Italian brand will present a selection of the winning entries of the Future Reward competition. The designs were chosen by Domenico Dolce and Stefano Gabbana themselves and are all digital wearables.
Tommy Hilfiger
Tommy Hilfiger opened its digital shop in the Boson Portal District during 2022 and is making its second appearance at Metaverse Fashion Week. Last year, users were able to buy some limited edition products from the Spring 2022 collection in NFT format and have them worn by their avatars. For the 2023 event, new digital garments designed by artificial intelligence will be released every day and a challenge will be held among the community of aspiring designers attending the event. The winner will be selected by Tommy Hilfiger himself!
Adidas
At Metaverse Fashion Week 2023 Adidas will present the 'adidas virtual gear' collection, a collection of cyberpunk and high-tech inspired garments that will be produced in both physical and digital versions. These include a personal flotation device, a life jacket built for space.
Clarks
The British footwear brand will be present at Metaverse Fashion Week 2023 with its own dedicated area called 'Clarks Arcade' – part amusement park and part disco. Within this space, people will be able to try out Clarks-themed video games and compete with others at dance competitions. This is not the first experience in the Metaverse for the shoe brand, which had already landed on Roblox in May 2022 to present its trainer for kids, 'Cica'.
Decentraland Fashion Week 2022
Metaverse Fashion Week 2023, which will be held from 28 to 31 March, is the second edition ever; the first was last year and was very well received by the community and brands. Among the main events of the past year, besides those already mentioned by Dolce and Gabbana and Tommy Hilfiger, was Philipp Plein. The German brand presented its space on Decentraland, the Plein Plaza, in which it exhibited works from the NFT Museum of the Arts (M.O.N.A).
Etro's event was also a success. The 'liquid paisley' motif reinterpreted by the brand in a contemporary way and presented at Metaverse Fashion Week 2022 was also back in fashion in the real world. Hogan's event, on the other hand, featured guest Bob Sinclar who played at the after party.
Why a Fashion Week in the Metaverse?
The brands that participated last year and will participate in Metaverse Fashion Week 2023, presenting their collections online, have made a significant choice that falls primarily on the fashion house's own perception of innovation. The potential of events in the virtual world lies in the contact with younger consumers, Gen Z or the even more budding Gen Alpha, who are increasingly interested in buying digital goods.
Secondly, participating in events in the Metaverse is a way for brands to experiment, test trends and give value to their products, which are protected by blockchain.
However, as Sam Hamilton, creative director of the Decentraland Foundation and co-organiser of Metaverse Fashion Week 2023 reiterated: 'fashion and high fashion are not new to the Metaverse. Decentraland has been at the forefront of digital fashion, in demand since the launch of wearables (tokens) in 2020. Since then, creators have been working on the technical and stylistic limits of these digital wearables and have created a booming economy'.
Download the Young Platform app