News
10 musicians and bands who launched music NFTs
Cosimo Rosario Di Martino
6 min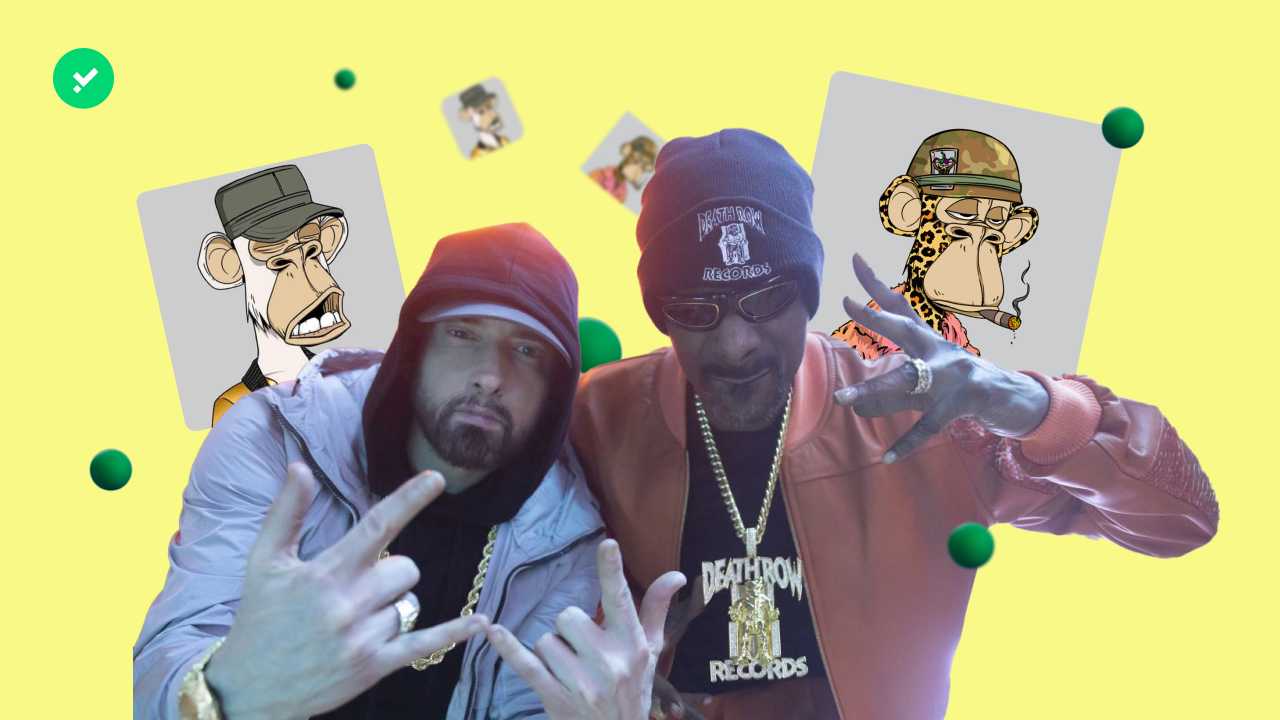 From Snoop Dogg to Linkin Park: discover the 10 musicians who have already launched musical NFTs.
NFTs, or non-fungible tokens, are one of the most versatile innovations brought by the blockchain. Although they are best known for artistic projects such as Bored Ape Yacht Club, NFTs also hold enormous potential for the music world. There are many artists trying out this new model of music NFTs, and soon there will be purpose-built platforms such as Napster 3.0. Find out which 10 musicians and bands have already launched musical NFTs. Watch out, the last one will surprise you!
1. Snoop Dogg and Eminem
Two of the crypto community's idols, Snoop Dogg and Eminem have been avid NFT fans for years. Both proud owners of several Bored Ape Yacht Clubs and Mutant Ape Yacht Clubs, the two rappers have seen NFT music as a way to improve the recording industry and reshape the relationship between fan and artist.
On 24th June, the two rap legends released a new music video in collaboration with Yuga Labs, where they impersonate their Ape. Snoop Dogg also has a various other NFT music projects under his belt, and has put 25,000 albums on sale in the form of non-fungible tokens for $5,000. These NFTs, called Stash Boxes, contain his new album B.O.D.R. with 3 bonus tracks for fans. 
2. Shawn Mendes
Shawn Mendes – the pop singer who became famous with his hit Stitches – has entered the crypto world with Genies, an NFT platform that creates 3D characters that can be used in various metaverses. He has published a collection of NFTs inspired by his best-selling album, Wonder, on OpenSea, as well as some digital wearables to display on virtual avatars. 
3. Mike Shinoda, Linkin Park
Linkin Park vocalist Mike Shinoda has also joined the musical NFT trend. The legendary band's singer has held an NFT auction of a music clip from his single Zora. He has also sold NFTs with exclusive artwork from another of his singles, Happy Endings.
In addition to these experimentations, Mike Shinoda has also tried to educate his audience on the functionality of NFTs, with some tweets clearly explaining what non-fungible tokens are and what their value is. Thanks to his willingness to innovate and educate his audience about new technologies, the Linkin Park singer has become one of the most prominent musicians to have already launched musical NFTs.
4. Whitney Houston
Whitney Houston's stepsister has sold an unreleased demo the legendary soul singer had recorded when she was 17. The NFT was sold at a whopping $1 million. The song is accompanied by a video by digital artist Diane Sinclair. Unfortunately for Whitney Houston lovers, the NFT-related song cannot be made public, and will forever remain in the hands of the lucky person who won it at the auction. The proceeds were donated to the Whitney Houston Foundation, a non-profit organisation dedicated to empowering young women in the US.
5. Avenged Sevenfold
American alt-metal band Avenged Sevenfold launched a collection of 10,000 NFTs called 'Deathbat Clubs' in 2021. Although not directly linked to songs, these NFTs represent the possible future uses of non-fungible tokens. Depending on the rarity of the token, in fact, fans who own a Deathbat are entitled to certain exclusive benefits, such as free tickets for life to see Avenged Sevenfold or the privilege of spending a day with the band. 
M. Shadow, the alt-metal band's singer, said that NFTs are much more than a way to make easy money. They should be considered 'virtual handshakes' because they have the potential to create strong communities and reward hardcore fans. "Everyone is obsessed with making money, when that hides the real innovations of NFTs," said the NFT music pioneer. "…NFTs should be tickets to exclusive clubs for real fans."
6. deadmau5
One of the 10 musicians who have already launched NFTs is the techno artist deadmau5, already well known in the crypto world thanks to his collaboration with The Sandbox metaverse. In addition to 3D artwork and tickets to exclusive music events, deadmau5 sells his songs directly to his fans via the NFT platform Nifty Gateway. According to his manager, the artist has earned more than $ 4 million from his NFT!
7. Achille Lauro
Achille Lauro, known for his 'eccentric' performances is a well-known Italian trap artist, also thanks to his appearances at the Sanremo Festival. But during his 5 July concert in Milan, he unveiled his latest 'sound-reactive' generative art project.
'Generative art' refers to randomly created art by algorithms from a set of characteristics set by the developers of the NFT collection. In this case, Achille Lauro collaborated with students from the BigRock school on the "NFT live Superart" project, which will generate artwork based on the notes of his most famous songs. The artworks will be created live during his concerts. They will then be put up for sale in the autumn, with all proceeds going to charity.
8. Justin Blau, 3LAU
Justin Blau, aka 3LAU, is an American DJ among the first to experiment with NFTs. Blau sold his first non-fungible token in 2020, long before tokens came into vogue. But that was just the beginning: in fact, in February 2021, the DJ sold 33 NFTs commemorating his album Ultraviolet, released three years earlier. The sale was a success, and he earned almost $12 million!
Blau has since continued to focus on the world of NFT music, and has launched a decentralised music platform called Royal. Music NFTs sold on Royal are associated with both a song and a percentage of royalties decided by the artist. This means that whoever owns the NFT associated with a song, earns money every time it is purchased or used in advertisements and films. An innovative idea that allows fans to "own" a part of their favourite songs on the blockchain!
9. Kings of Leon
US rock band Kings of Leon took their NFT adventure very seriously – they decided to release their latest album, While You See Yourself, directly on the NFT YellowHeart platform! They offered three types of non-fungible tokens, the first one included the album with some bonus tracks, the second granted a pass to attend all their concerts for free, and the third was a package of artwork on blockchain linked to the album. Each NFT is associated with a different piece of art. Released on 5 March 2021, prices ranged from $50 for the basic token to $2,500 for the rarest ones with the most elaborate designs!
10. Ringo Starr
The Beatles' drummer launches his own NFTs? Absolutely! Ringo Starr has teamed up with auction house Julien's Auction for a collection of 20 non-fungible tokens called 'The Creative Mind of a Beatle'. The collection consists of 5 animated paintings accompanied by the audio of a drum solo by Ringo Starr himself. Each painting is available in 4 unique copies guaranteed by the blockchain. In addition to the digital animated painting, the NFT buyers are also entitled to a physical painting signed by the Beatles' drummer, and can also ask Ringo Starr for a virtual meeting on the Spatial.io platform. A treat for Beatles fans!
These 10 musicians and bands already using NFTs are just the first to join the upcoming music revolution! Web3 and blockchain have the potential to make the music industry fairer and more equitable towards artists, who frown upon streaming platforms like Spotify. They also permit a special relationship with hardcore fans. NFT music is only just beginning: sooner or later your favourite artist will also arrive on the blockchain!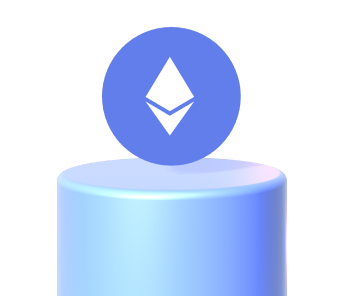 Download the Young Platform app