News
Polkadot Decoded: a summary of the first day of the event on Web3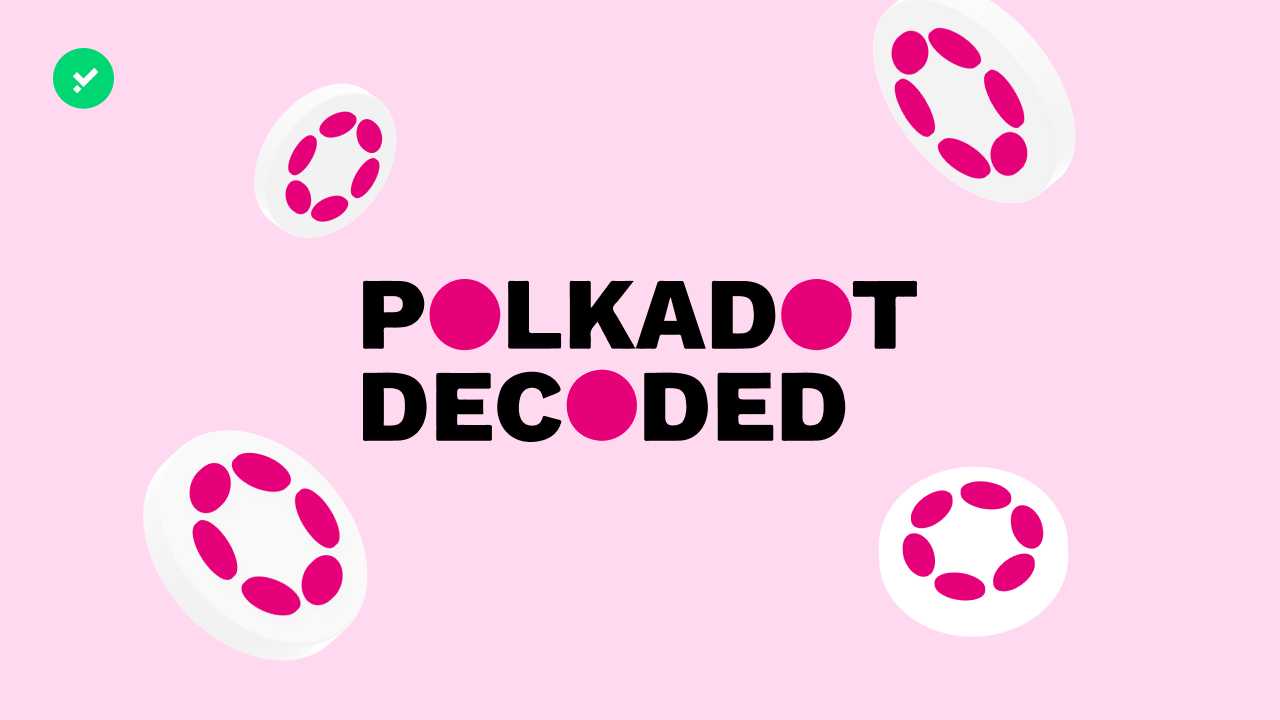 From the first day of Polkadot Decoded, the annual conference dedicated to Gavin Wood's network, the latest news from the parachains for Web3!
The third edition of Polkadot Decoded is taking place these days (29-30 June 2022) in 4 locations around the world: Berlin, Buenos Aires, Hangzhou and New York. The event is dedicated to the presentation and discovery of the Polkadot and Kusama ecosystems with talks by all those who are building on this network. The talks and topics were voted on by the community, in the full spirit of decentralisation! During the first day, some of the Polkadot and Kusama parachains (the Dotsama ecosystem, to use the affectionate name invented by the community) took the stage to address a topic of common interest: the decentralisation of the Internet. This is what happened at Polkadot Decoded, the Web3 event!
How does Polkadot work?
Before we get into Polkadot Decoded and go over what happened during the Web3 event, let's review how Polkadot works and how its network is structured. Polkadot, considered one of the most interoperable blockchains in the crypto landscape, is a network composed of a collection of different blockchains. Polkadot's aim is to make blockchain technology scalable by providing a large set of chains, each of them specific to an application. Polkadot's network is highly scalable precisely because its chains finalise transactions simultaneously and in parallel. There are two types of blockchain: relay chains and parachains. The former is the heart of Polkadot, providing security and coordinating the entire network structure. Parachains, on the other hand, are the chains with specific applications, connected to the relay chain and customisable. In this system, DOT, Polkadot's native cryptocurrency, serves to pay fees, participate in governance and connect the parachains to the relay chain according to the bonding mechanism. To become a Polkadot parachain, the various projects participate in auctions. Polkadot's expansion and development increasingly depends on the wealth and innovation of its parachains. Kusama, on the other hand, is Polkadot's so-called canary network, i.e. a testing and experimentation chain.
Acala, Polkadot's defi hub
Winner of the first Polkadot parachain auction, Acala has been online since 18 December 2021. Since its conception, Acala's network has been conceived as a 'dapp store of decentralised finance', and after a few months of operation, its projects maintain this specialisation. Acala is a parachain designed for DeFi, a stablecoin, dapp and liquid staking services have been developed on it. Acala USD (aUSD) is Polkadot's native stablecoin pegged to the dollar. It is decentralised and backed by cryptocurrencies such as DOT and KSM. aUSD is Acala's flagship product and aims to become the stablecoin of choice for DeFi in the Polkadot and Kusama ecosystem. Dan Reecer, from the Acala team, explained during his speech at Polkadot Decoded how, in the future, Acala's role will be the gateway to Web3 and DeFi for the masses and companies. To do this, dapp on Acala will have to respond to the needs and problems of the off-chain world. The network itself will offer decentralised and hybrid services for companies and institutions that want to evolve from Web2. Thus, services designed to meet KYC and AML needs as well. Among the interesting and developing projects mentioned by Reecer are Pike, Alluvial and Project Venkman.
Pike is a lending, yield farming and financial services platform for Polkadot-Kusama tokens. On the other hand, Alluvial provides liquid staking services for companies and institutions, while Project Venkman will enable loyalty programmes on blockchain, converting points into ERC-20 tokens. Project Venkman recently collaborated with actor Bill Murray to produce 1,000 collectible NFTs based on his career.
Astar: shaking up the Web3
On the main stage of Polkadot Decoded in Berlin, Hoon Kim, CTO of Astar, another of the parachains that won the first auction together with Acala, also spoke. Kim started his speech with the assumption that the entire Web3 today is stagnant and not growing for at least 6 reasons:
tribalism whereby each team believes that its blockchain will be the definitive one, capable of rendering the others obsolete;
People stay away from blockchain technologies because they are perceived as too difficult or incomprehensible;
Everyone works on the same things, there are no original, fresh ideas;
Web3 projects are based on often ineffective business models, such as token sales and ICOs, which, according to Kim, are only functional in the launch phase of a project but do not guarantee a constant incentive;
Little interoperability and communication;
Lack of safety standards.
Astar seeks to bring solutions to these Web3 difficulties, specifically in the aspects of interoperability and how to incentivise blockchain projects. In this regard, Astar offers dapp staking in which users can block their tokens on their favourite decentralised applications and earn tokens for developers. The mechanism is similar to the staking of validators in the Nominated Proof-of-Stake. In this way, it is the people who evaluate the best projects, encouraging the growth of useful dapps. According to Kim, usefulness is still not considered a parameter for measuring success. There are too many projects on the Web3 that are photocopies of something that already exists and do not fulfil a real need. With dapp staking, the most appreciated projects can be financially rewarded and continue their work supported by the community.
Web3 and gaming on Ajuna Network
Ajuna is a decentralised gaming platform developed on Polkadot and Kusama. As explained by Nicholas Douzinas, CBO and Co-Founder, Ajuna's focus is on actively listening to players. If you want to build video games on the Web3, you cannot overlook the potential of the community, which is not made up of passive consumers (as is the case in most traditional video games) but of co-creators. Ajuna, by listening to the voice of users, realised that engagement is provided by a curated user experience and gameplay. The flagship game coming soon to Ajuna is Dotmog, set in the universe of the Mogwais, an ancient alien species.
Momentum: a practical Metaverse for workers
With its founder Chrisel Sieling, Polkadot Decoded was also presented with Momentum, a Metaverse on Dotsama active from the 24th of May 2022. For Sieling, the Metaverse must have a purpose and serve a purpose: 'the metaverse is bullshit if you are not solving a problem'. The goal of Momentum is to create a digital space in which group work can be done in a simple and intuitive way.
What 'gaming' metaverses such as Decentraland or The Sandbox lack is the ability to work together remotely. Momentum offers office features such as video calling, chat and screen sharing. Sieling explained that metaverses exploded along with and after the Covid-19 pandemic, in response to the need to meet and collaborate in 3D from home, but not all of them actually met this second need. Momentum is perfect, however, for hosting hackathons and training programmes.
Polkadot Decoded continues tomorrow, stay tuned to the Young Platform blog for updates and news from Polkadot and Kusama's Web3 event!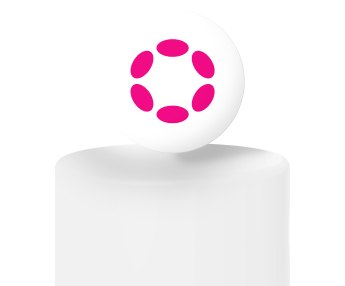 Download the Young Platform app