Many benefits are coming to the Young Platform Clubs. Today, we reveal the first one: Unstoppable Domains
Unstoppable Domains is a solution for Web3 domains, also called NFT domains. If you don't know what it is about, it is a very interesting trend and we have touched on the topic in recent Academy articles:
If you too are now all about Web3 domains; the good news is that from today, you will also have access to this technology on Young Platform thanks to two new features.
New feature on Young Platform Web for Unstoppable Domains
Thanks to a dedicated integration, it is now possible to search and purchase Web3 domains from Unstoppable Domains directly from the desktop version of Young Platform.
How does it work? As of today, the 26th October, you can explore Unstoppable's offer directly from the Home section on the web version of the exchange. In addition, crypto withdrawals to Unstoppable domains have been activated, as they function exactly like wallet addresses.
The search and purchase functionality of your Web3 domain is only available on desktop, because it is certainly more convenient to make such a purchase while sitting at your computer rather than on a small mobile device. Read the guide.
But don't be in a hurry to buy your first domain on blockchain, because in a few days, unmissable promotions will be underway!
New benefit for Clubs
This will be a temporary, one-time benefit. By joining (or remaining) in a Club from the 31st of October to the 28th of November you will receive a free Unstoppable Domains voucher by email. You can apply this voucher to your Unstoppable account to purchase a Web3 domain at a bargain price.
Naturally, the higher your Club level, the greater the credit given to you by the voucher will be.
If you are already in a Club and are interested in a coveted domain, you may want to increase your Club membership level for higher credit. The Club you joined on the 31st of October will count.
On the other hand, those joining clubs for the first time will receive credit according to the first club they join between the 31st of October and 28th of November.
Bronze: $60
Silver: $70
Gold: $90
Platinum: $110
More details in the 31st of October launch article.
Once you have your voucher, stay in the Club to get access to all the other benefits. We have great news in store!
How to prepare for a voucher
1) First of all, make sure that you have a working email address and that you receive emails from Young Platform correctly, as this is how you will receive your voucher. To do this, check that the addresses noreply@youngplatform.com and jacqueline@youngplatform.com are accepted in your mailbox, and that they do not end up in spam or get blocked. Contact support in case of problems.
2) If you are not yet a Club member, you can start purchasing the YNGs required for membership.
If you are already part of a Club, you have less than a week to make a deposit and purchase the YNGs needed to increase your benefits level by the 31st of October. We always remind you that these YNG are not spent, but locked until you decide to unsubscribe. Find out more about Clubs.
3) Inform yourself with the articles dedicated to NFT domains and Web3 on the Academy and Blog, to discover all the opportunities you will have access to by participating in this advantageous event.
The golden rule: everyone is only entitled to one voucher.
This is a unique opportunity and we can't wait to get started!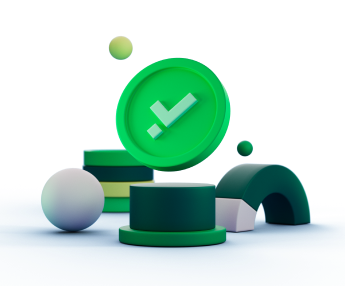 Download the Young Platform app