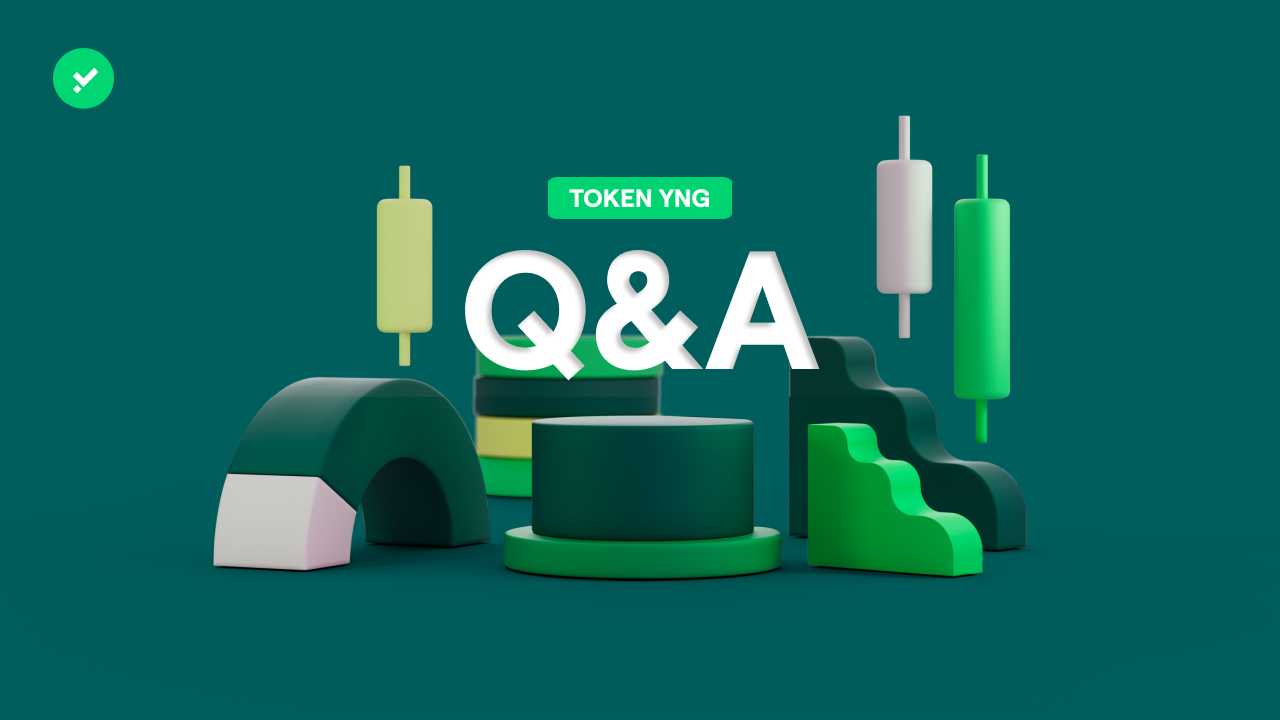 What will be the next challenges for the YNG token? What does the Young Platform team have in store for its project?
With all the excitement of YNG's first week in the marketplace, came avalanches of questions about the future of the token and the entire ecosystem. In this article, you will find a list of the hottest questions the community asked the Team about the YNG token during this launch period. Here's everything you never dared to ask about YNG. Check out the trivia and the roadmap of Young Platform's token!
Listing, Market and so on…
Why does the price of the YNG token now fluctuate?
After its launch on the market on the 1st of June, the price of the YNG token began to vary according to supply and demand in the market. You can check its price in the Markets section of Young Platform.
This means that the value of YNG is no longer fixed at 0.24€, but it varies depending on how many people want to buy, sell or hodl it.
Thus, the Euro value of the YNG rewards you receive in the Step wallet now also vary according to the market price.
When will YNG be listed on other exchanges?
Listing procedures on other exchanges have been initiated, but we are waiting for the right moment. The summer has proven to be a historically difficult period for the launch of new projects and for markets in general.
The good news? We are working with the largest international exchanges, also with a view to running promotions in collaboration with them.
Can YNG be deposited and withdrawn on other exchanges?
As long as YNG is not listed on exchanges other than Young Platform, YNG cannot be deposited on other exchanges. 'Listing' is in fact also understood as the ability to technically 'support' a token, i.e. to make an exchange compatible with a currency.
Currently, you can only withdraw YNG to self-custody wallets, which can be apps like Metamask or devices like Ledger.
When will YNG be listed on aggregators such as CoinMarketCap or CoinGeko?
We have sent request to both of these providers to list the Young Platform exchange and the YNG token. They are currently being processed. It should be kept in mind that longer due diligence is required for centralised exchanges, however as soon as we are provided with the first listing date, it will be communicated.
Will it be possible to convert YNG to cryptos?
Yes, there are plans to add pairs with the most popular cryptos in the future, also with the aim of facilitating those who operate primarily through crypto.
Who are YNG's market makers?
Market makers are usually liquidity providers that support exchanges by facilitating trade, as they are always willing to buy or sell to match market supply and demand.
The only market maker for YNG at present is Young Platform itself. In this respect, Young Platform tries to match supply and demand by keeping the supply of YNG balanced. That said, the company may still undertake buybacks, i.e. strategic purchases of YNG, but these will be notified in advance and the amount will not be put back into circulation in the short term.
Price changes are caused purely by 'natural' supply and demand fluctuations consisting of user sales and purchases.
Will tokens used to register for Clubs be returned?
After 90 days of minimum subscription duration, you can freely request your YNG back from the Club section, however, this means unsubscribing and thus forfeiting your Club benefits.
What will happen to Young Platform Step?
There may be some rebalancing with regard to the quantification of rewards in YNG, depending on its price. However, no changes are expected in the short term. Any changes will be as gradual as possible, so as not to affect your experience with Step that you know and love.
YNG and Ethereum
What will happen to YNG after the completion of the transition to Ethereum 2.0?
Theoretically, nothing should happen to impede the experience with YNG and the Ethereum ecosystem, because even if something were to go wrong, it would impact the entire Ethereum ecosystem, i.e. almost the entire DeFi and NFT sector. This is why the upgrade is taking a long time: the Foundation is making sure that everything takes place in a safe and controlled manner.
Ethereum 2.0 will only provide advantages for the use of ETH and ERC-20 tokens such as YNG; namely in terms of the speed and convenience of transfers on the blockchain.
Will you lower fees for Ethereum?
In the event of a decrease in the price of Ethereum Gas, thus in the cost of transactions, the fees for withdrawals from Young Platform via the Ethereum network will also be revised.
What is the correlation between YNG and Ethereum?
The price of YNG is in no way directly related to that of ETH. You can see this by looking at the first-day performance of YNG on the market. YNG's price increased and ETH's price moved in the opposite direction.
The only link between YNG and ETH is structural and technical, in the sense that YNG is compatible with the Ethereum ecosystem, being an ERC-20, i.e. a token based on software created by the Ethereum team.
Thus, for example, a possible congestion of the Ethereum network may also slow down YNG transfers between wallets.
How do you check for YNG 'holders' on Etherscan?
Etherscan is the most popular blockchain explorer for Ethereum. Here you can see all transactions that are executed in real time on its network and other on-chain and market data.
Since YNG is an ERC-20 token, i.e. a token based on the Ethereum protocol, you can look up its smart contract and transactions on sites like Etherscan.
Just search for 'YNG' in the search bar and you will arrive at its page. Below the basic token data, you will find a table with all the transactions executed for YNG, the Holders and other analytics. Holders are simply the wallets that hold YNG, and are anonymous.
Before the listing, there were few holders because it was Young Platform that held them for users. In fact, being a centralised exchange, it is 'custodial', i.e. it takes care of the safekeeping of your cryptocurrencies by facilitating your experience with crypto wallets.
Now after the market launch of YNG, you can see that 'holders' are increasing because it is now possible to withdraw YNG on other Ethereum-compatible wallets.
YNG's roadmap
When will YNG's Earning service be available?
Currently, YNG Earning is not yet planned, as this also takes into account the current limitations of Italian legislation. However, we will soon start adding other cryptocurrencies available for the Earning Wallet in agreement with the provider Tesseract and according to users' preferences.
Are airdrops already planned?
We are in contact with several crypto foundations, and a new airdrop is planned in the near future. The requirements for airdrops are usually set by the Foundation or the project company, as they donate their tokens. What is certain is that by being a member of a Club, the airdrop you are entitled to is increased. You can find all information about Clubs here and you can register from the Young Platform app, under 'CLUBS' in the top right-hand corner.
Are you thinking of creating a Young Platform debit/credit card?
We are working on the project with several providers, with the intention of implementing a cashback model in YNG, related to clubs. The idea is to arrive at the end of the year with a first release or with a certain date for the release.
When will the next Club advantage be released?
We hypothesise a correlation between cashback with Young Platform's card and Clubs, thus higher benefits for the higher-level Clubs. For the rest, no spoilers!
When will it be possible to transform micro-imports (a.k.a. 'dust') into YNG?
It is one of the next features planned for the token, however, there is no definite date yet.
Joining the Community
Why choose YNG?
YNG was not created for speculative purposes, neither as a payment currency nor to represent shares in the company in any way. Our CFO was very clear: "YNG was born as a utility token, that means it makes sense within the Young Platform ecosystem."
The usefulness of the token is made clear by the Clubs: by locking YNG and joining a Club, you get benefits on buying and selling fees, Earning rewards, airdrops and much more in the future.
Depending on which features you use the most, you will choose whether to join a club, to simply keep your YNGs waiting for other features, or to exchange them.
How do I access Young Platform's Discord?
As part of the token launch and product expansion, we created a Discord server, which we will maintain and develop during this year.
The point of the server is to allow the community already present on Telegram to evolve. The Telegram channel is currently a channel where it is possible to confront other users or the team itself and receive assistance. On Discord, this is much simpler, as its multiple functionalities allow, among other things, topics to be split up into several dedicated channels, making it easier for everyone to find information.
Register for Discord via the desktop app, the web version or the mobile app, and enter the Young Platform server with this link: https://discord.gg/mqkN8ZdUqy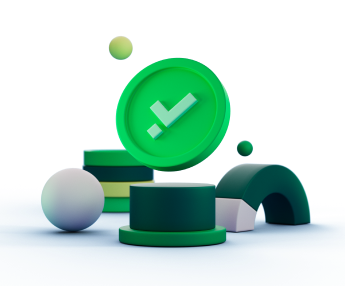 Download the Young Platform app