News
Solana launches a smartphone for crypto and blockchain
Cosimo Rosario Di Martino
4 min
Blockchain in the palm of your hand? Solana announces the development of a flagship Android smartphone integrated with crypto
Want to always have blockchain and crypto at your fingertips? Solana, in collaboration with OSOM, has announced a brand new Android smartphone with cutting-edge technical features, fully integrated with the crypto world. The mobile phone, called the Solana Saga, is designed to make access to Web3 simple and straightforward. The Solana Saga is a future-proof device, find out what the Solana smartphone, the Android mobile phone designed for crypto and Web3 enthusiasts, is all about!
An Android smartphone for crypto and Web3: this is what Solana Saga is and how it works
Did you buy a smartphone with 5G thinking it was state-of-the-art? Technology has just churned out something even more futuristic! In collaboration with Osom, Solana has announced Saga, a crypto- and Web3-proof Android smartphone integrated with blockchain and compatible with all decentralised applications. The manufacturing company, Osom, is a start-up created by some employees of the now defunct company Essential, which designed smartphones dedicated to privacy and security. Now they have decided to push the boundaries: here is Solana Saga!
The technical features of the Solana Saga are respectable and are no match for other top-of-the-range devices. The 6.67-inch OLED screen has a refresh rate of 120Hz, ensuring no blurring even in the most frantic videos. It also has 512 GB of memory, and 12 GB of RAM to run even the heaviest dApps. Highlights are the 50 MP main camera and the excellent Snapdragon 8 Plus Gen1 processor, which is the latest addition to the market and guarantees user privacy. In fact, thanks to the capabilities of this processor, Solana Saga is able to keep private keys and seed phrases safe, but at the same time make them interact with decentralised applications should the need arise. Solana works to ensure that your privacy is not compromised!
All this technological power will be used to make decentralised applications and the Web3 work stably and smoothly. Solana Saga will be integrated with the Solana blockchain and all other realities of the new Internet, thanks also to the new open-source marketplace that will be installed on the device. Solana Mobile Stack replaces the Play Store (installed by default on Android smartphones), allowing developers to develop their own decentralised applications and publish them on the open-source marketplace. "The world needs hardware companies that focus on supporting Web3," reported Jason Keats, CEO and founder of Osom. "Building the ecosystem of the future without being tied to the past is really exciting."
Why buy a Web3 and crypto-proof smartphone? Solana's founders answer
Is Solana's smartphone, an Android phone integrated with crypto and Web3 really necessary? According to the founders of Solana, definitely yes! Indeed, they hope to be pioneers and lay the foundations for a revolution that is now imminent. "Almost 7 billion people use smartphones worldwide and more than 100 million of these people own digital assets, and these numbers will continue to grow," said Anatoly Yakovenko, one of the founders of Solana, confidently. 'Solana Saga wants to create a standard for all hardware devices that interface with Web3'. Yakovenko's words are clear: the question to ask is not whether a smartphone integrated with blockchain is useful, but when we will all get to have one in our pockets!
"We chose the name Saga because we believe the crypto story is still in its infancy," said Raj Gokal, co-founder of Solana. "This smartphone is a step forward in history, and we believe it is critical to improving the understanding and adoption of this new technology," he continued. Thanks to Saga, understanding and using the blockchain will be as easy and intuitive as downloading an app from the Play Store or making a payment using your smartphone's NFC.
Privacy and technological innovation: Solana Saga is an Android smartphone projected into the future and integrated with Web3 and crypto. It could be the first in a long line of next-generation mobile phones. Imagine transferring cryptocurrencies, paying for pizza and shopping online all from the same interface and in a completely decentralised manner. Does the future of blockchain pass through smartphones? We will find out in 2023, when Solana Saga finally hits the market!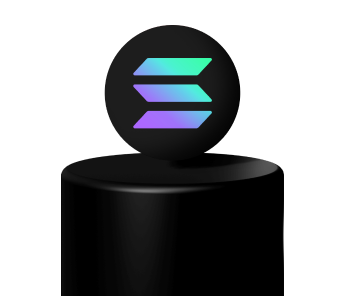 Download the Young Platform app