In light of recent events, we are here to reiterate that the safety and security of our users' funds has always been and always will be Young Platform's priority, both now and in the future
That is why we want to present to you, as well as our entire community of over 1 million people, the measures we are taking to achieve this goal. Young Platform offers innovative and ambitious products, but operates in a cautious and considered manner. This means that our project wants to contribute to the growth of the cryptocurrency industry with responsibility and sustainability. The best way to do this is through transparency.
First of all, we want to reassure you on a few important aspects:
The total balances in your wallet are immediately accessible for withdrawal and are deposited with selected providers that offer some of the best guarantees on the market in terms of soundness and transparency, as well as appropriate insurance cover in the event of negative events such as cyber attacks and/or hacking;
Young Platform does not use the deposited funds in any way;
Funds are retained by Young Platform in a 1:1 ratio;
Young Platform is not financially exposed to FTX or Alameda Research and the FTT token has never been supported by our exchange.
Here are the measures we take to ensure the safety of our users:
We keep your funds safe
As stated before, we work tirelessly to secure your assets on our platform. In concrete terms, this commitment translates into choosing an industry leader for asset safekeeping such as Fireblocks. We also ensure that all your funds are always available on demand and that you can withdraw when you wish.
We choose industry-leading security protocols
Young Platform uses the best security protocols. This way we can guard your data and funds from every angle. From asset protection, to privacy protection, risk control and user security alerts.
We work with institutions on compliance initiatives
At Young Platform, we work closely with Italian and European regulators and institutions to ensure high security standards. Young Platform was the first Italian cryptocurrency exchange to undergo regular audits by an auditing firm and to register with the Organismo Agenti e Mediatori (OAM), which requires the provision of quarterly reports to the Italian Ministry of Economy and Finance.
We provide all the tools for a responsible approach to cryptocurrencies free of charge
Young Platform has everything you need to decide how to use your funds: up-to-date security guides, industry news, resources to get an overview of possible risks. All this is available on our Academy and our Blog. You can start reading about self-custody best practices, or learn more about what happened to FTX and why Young Platform is not involved in the affair.
We work for platform transparency
We are satisfied with our procedures that guarantee a safe experience for users, but security is a job that never stops. That is why we are looking further and trying to improve on our achievements. In this regard, Young Platform is taking further measures, integrating new systems to improve the technical solutions for the safekeeping of customer assets in the long term and to make them more transparent.
Young Platform recognises its responsibility to create a reliable and secure environment. In this mission, contact with users is crucial. We are proud to offer you comprehensive support through our Support Team. If you have any questions or concerns, our team is available to answer them at any time.
Thank you for your trust in us,
Young Platform Team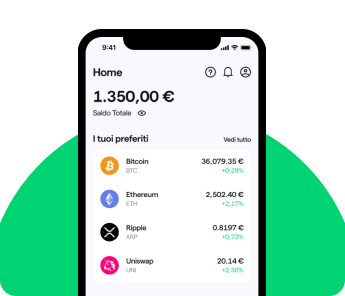 Download the Young Platform app