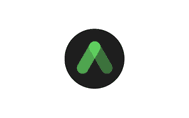 What is Anchor Protocol?
Anchor Protocol is a project developed within the Terra ecosystem. As the name suggests, it's a decentralised finance protocol that aims to offer network users a system of collateralised loans. It generates rewards for both the lender and the borrower, who is assigned an annual percentage rate (APR).
Both operations involve the use of stablecoins, collateral and tokens on the Terra chain. Known for its very high and stable APYs (19.5%), Anchor Protocol initially contributed to the success and popularity of the Terra LUNA blockchain. In May 2022, however, it suffered a severe crash following the failure of the algorithm that linked LUNA and its stablecoin UST, which caused its smart contract deposits to plummet.
Why follow Anchor Protocol?
The Anchor protocol found a DeFi niche for itself by virtue of its ease of use and its clear and reliably stable operational rules. The ultimate added value of Anchor Protocol was its ability to match the needs of lenders and borrowers. The system also has its proprietary token, the Anchor Token (ANC). Its function is to promote staking and manage the governance of the protocol.
How was it created?
Anchor Protocol was developed by the company behind Terra, Terraform Labs, a South Korean fintech owned by Daniel Shin and Do Kwon. The project started in March 2021, although the whitepaper, written by Nicholas Platias, Eui Joon Lee and Marco Di Maggio, is dated June 2020. In 2021, the popularity of the Terra blockchain went hand in hand with that of Anchor. In summer 2021, Terraform Labs deposited 70 million UST into the Anchor Yield Reserve to ensure its stability. However, with the decline in LUNA's price and the breakdown of the UST peg, Anchor Protocol has exhausted its effectiveness, at least temporarily, though it may have been an inherently functional project.
Stay up to date with the price of Anchor Protocol
Create your account in 3 steps on Young Platform
Register and complete identity verification
Create an account for free, all you need is a selfie and an ID.
Top up your account with a bank transfer
Make a deposit by bank transfer or credit card.
Redeem the €10 bonus and enter the market
Buy, convert and store over 30 cryptocurrencies on Young Platform.
What is Young Platform?
Young Platform is the simple and secure European exchange already used by thousands of people to buy and sell cryptocurrencies. How many times have you told yourself: "the crypto market is interesting but I wouldn't know where to start"? Young Platform makes your life easier with an easy and intuitive interface, free educational courses, news and tools for everyone. Opening a profile on Young Platform is free and only takes a few minutes.
Check out the Top movers
Take a look at the prices of cryptocurrencies that have reached higher volatility in the last 24 hours and catch market trends.