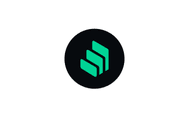 What is Compound?
Compound is a DeFi protocol developed on Ethereum. In particular, the project revolves around decentralised loans, i.e. the granting of sums in different cryptocurrencies with no intermediary between the contracting parties. In crypto lending, lenders deposit their crypto into "liquidity pools", which other users can draw upon to take the decentralised loan. In return, the lenders receive a percentage of the amount loaned, in addition to "cTokens" reflecting the sum paid into the pool. For example, lenders receive cETH, cSOL or cBTC based on the quantity of ETH, SOL or BTC deposited.
Why follow Compound?
Compound is a founding project for Decentralised Finance (DeFi). In fact, it was among the very first DeFi service protocols together with MakerDAO and Aave, contributing to a key value proposition that sets the crypto industry apart from traditional finance: providing a use case for cryptos otherwise stuck in wallets. In addition, Compound has an active community stimulated by the distributed governance of the COMP token, with a total supply of just 10 million.
How was it created?
Compound Labs Inc. is behind the project. Robert Leshner and Geoffrey Hayes came up with the idea back in 2017. Today, they both hold managerial roles within the company and have stated that they personally use some of the best-known DeFi platforms. Compound does not have a particularly large team, but they keep the relationship with the community alive through a Discord channel and a constantly updated forum.
Stay up to date with the price of Compound
Create your account in 3 steps on Young Platform
Register and complete identity verification
Create an account for free, all you need is a selfie and an ID.
Top up your account with a bank transfer
Make a deposit by bank transfer or credit card.
Redeem the €10 bonus and enter the market
Buy, convert and store over 30 cryptocurrencies on Young Platform.
What is Young Platform?
Young Platform is the simple and secure European exchange already used by thousands of people to buy and sell cryptocurrencies. How many times have you told yourself: "the crypto market is interesting but I wouldn't know where to start"? Young Platform makes your life easier with an easy and intuitive interface, free educational courses, news and tools for everyone. Opening a profile on Young Platform is free and only takes a few minutes.
Check out the Top movers
Take a look at the prices of cryptocurrencies that have reached higher volatility in the last 24 hours and catch market trends.