News
MiCA approved, new European crypto law to be ratified by late 2024
Cosimo Rosario Di Martino
6 min
MiCA approved: European crypto regulations cover supervision, consumer protection and environmental impact
On the 30th of June, the European Parliament approved MiCA (Markets in Crypto Assets), a set of laws regulating crypto, exchanges and stablecoins. According to the EU, these laws will be ratified around 2024, so there will be plenty of time to adapt to the new rules. The aim of the rules is to protect customers and to stabilise the crypto market. In addition, these rules could lay the foundation for future innovations, such as the establishment of a European cryptocurrency. Let's find out what MiCA is, and what changes in the crypto world will happen with the new regulations.
What MiCA is and what it provides
MiCA is a set of rules that aims to regulate the cryptocurrency market in the European Union. The EU has been working on a single regulation for all member countries since 2020, finalising the legislative framework on the 30th of June. The laws will regulate both centralised exchanges, stablecoins and the entities that issue them. DeFi, on the other hand, does not fall under the MiCA framework, nor do NFTs. The discourse on non-fungible tokens, however, is not yet closed, and further guidance on this may come within 18 months. For now, it seems that it will be left to individual states to decide whether or not to consider NFTs as crypto-assets.
Stablecoin: secured liquidity and transaction caps
In MiCA's crosshairs are stablecoins. According to the new laws that will come into force, institutions issuing stablecoins will need to have protected and liquid reserves in a 1:1 ratio. Supervision of these stablecoin reserves will be tasked to the EBA (European Banking Authority). This rule will serve to safeguard consumers against the risk of insolvency. MiCA, however, does not explain what will happen to algorithmic stablecoins, which are known to be anchored not with physical reserves but with complex mathematical formulas. Nor is it clear how decentralised stablecoins such as DAI will be regulated.
The second point, which is much more criticised, concerns the transaction ceiling for each stablecoin, which is set at EUR 200 million per day. Considering that USDT and USDC, the most widely used stablecoins, have a daily flow of USD 50 billion and USD 5 billion respectively, the measure seems excessively restrictive.
Finally, stablecoin-issuing entities will necessarily have to have a legal seat in Europe to ensure that they comply with the new incoming laws.
Centralised exchanges, MiCA aims at total cryptocurrency regulation
What will change with the MiCA when it is introduced? It appears that consumers will enjoy greater protection than today. For instance, the new framework will hold CASPs (Crypto Asset Service Providers, i.e. centralised exchanges, CeFi platforms, etc.) directly liable in case of bugs, exploits or insolvency. This will ensure that users are repaid if part of the capital of these entities is lost. In addition, the European Union will have the right to impose limits on the issuance of CASP proprietary tokens if they do not comply with regulations. This will particularly emphasise green cryptocurrencies.
As for anti-money laundering, there will be a special European body that will follow the rules already in place for financial institutions, but applied to the crypto sector. This body, the EBA (European Banking Authority) will also have a register with the companies that will not be allowed to conduct CASP activities in the EU. In this way, the new European law limits the entry of foreign organisations that perhaps come from countries with a high risk of money laundering.
In addition, all companies dealing with proof-of-work crypto-assets will have to regularly submit documents proving their environmental impact. MiCA will not ban PoW cryptocurrencies, but will limit their spread by cutting public incentives directed towards this type of technology. Bitcoin however is safe, and will not be banned by the new European crypto law.
Exchange wallets and private wallets, what will change with MiCA?
Also with regard to the regulation of individual wallets, European laws aim to protect crypto users. P2P payments between private individuals via cryptocurrencies will not be affected. Exchanging cryptocurrencies from one centralised exchange to another, however, will be a less straightforward process: every such transaction will have to be tracked and reported by the platform to a European body. Withdrawing one's cryptocurrencies from an exchange to a private wallet, on the other hand, only requires tracking if more than EUR 1,000 is withdrawn.
What changes with the new crypto regulations?
The new European crypto laws are the first attempt by an institution as large as the European Union to regulate the blockchain world. Although the MiCA has been under discussion since 2020, it is undeniable that recent events have spurred international authorities to come up with a clear regulation of cryptocurrencies.
According to some experts, MiCA will have a positive impact on crypto. The consumer protection provided by the new framework serves to make blockchain more accessible. In addition, the new rules prevent suspicious or questionable companies from entering the European market, reducing the risk of scam or rug pull (already low if common sense and the evergreen DYOR are applied). Dante Disparte of Circle, said the laws will serve to turn the EU into a competitive and innovative crypto terrain. Above all, green cryptocurrencies like Algorand and Polygon will flourish.
On the other hand, critics believe that these new European crypto laws will put the stablecoin market in serious difficulty. Especially with regard to the cap of EUR 200 million per day, considering that on average there are much higher daily transactions in USDT and USDC. Other transactions that now run smoothly, such as transactions between exchange wallets and withdrawals of large amounts of crypto could also become complicated. Detractors therefore believe that this will slow down the adoption of cryptos, considering that stablecoins are crucial in sectors such as DeFi.
The full text of MiCA, the new European crypto law, will be published in the coming weeks and there will be time to gather all expert opinions. In general, the community consensus on the MiCA is positive, considering that many big names have always been in favour of cryptocurrency regulation (such as Charles Hoskinson and Andre Cronje). Furthermore, the approval of the MiCa could be a sign that the European Union is taking an interest in creating a European cryptocurrency. It' s probable that MiCA will be ratified by the end of 2024: the crypto community is ready to suggest improvements where needed !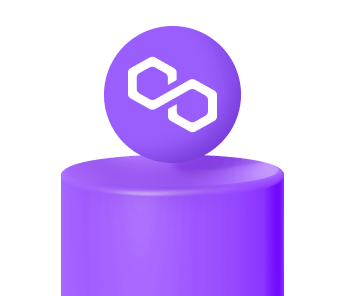 Download the Young Platform app