News
The top 10 marketplaces to buy NFTs
Which NFT marketplace should you choose? This list guides you through the top 10 platforms where you can buy non-fungible tokens!
By 'NFT marketplace' we mean a platform where you can buy and sell non-fungible tokens. If you have done your research and are ready to buy your first NFT, you can find a list of the top 10 marketplaces here. The marketplaces on this list are secondary resellers of NFTs, i.e. they offer tokens for sale by other users and not directly by the creators. However, in most cases these marketplaces offer tools to create and sell NFTs.
NFT marketplaces are not all the same. Each one differs from the others, firstly according to the type of blockchain they support. For example, the Tezos blockchain has the reputation of hosting NFTs of the most indie artists on the scene, while on Flow you can find tokens for crypto video games or sports-themed ones. The marketplaces are also differentiated by their target sector (gaming, digital art, PFP…) and the 'level' of decentralisation based on the presence of DAOs. Here are the top 10 NFT marketplaces where you can buy digital art (and more)!
1. OpenSea
OpenSea is the first and most popular NFT marketplace in the industry. At the time of writing this article, sales on the platform had a volume of $31.74 billion. OpenSea is the Amazon of NFTs, an e-commerce giant where you can buy many different non-fungible tokens, according to type, style and topic. You can find PFP collections, play-to-earn game items, collectibles and digital art on the platform. There is also a large space on OpenSea for music NFTs and NFT domains. This NFT marketplace is the most widely used and it aims to bring this technology to the general public. Therefore, it aims to be as user-friendly as possible. OpenSea was founded in 2017 by Devin Finzer and Alex Atallah, who were fascinated by the success of CryptoKitties and the movement that NFTs have sparked within crypto communities.
In the OpenSea marketplace, there are NFTs built on Arbitrum, Ethereum, Klaytn, Polygon, Optimism and Solana. As a payment method, you can use ETH, WETH and MATIC, APE and SOL. To buy NFTs on OpenSea, you will therefore need a crypto wallet, but in some cases you can also use credit cards (and fiat currencies). When choosing a crypto wallet, make sure it supports NFTs and the blockchain on which you intend to buy them. OpenSea recommends using Metamask for ETH transactions and Phantom wallets for Solana. On OpenSea, tokens can be purchased via the 'buy now' function or through auctions or bids. During the purchase process, you may see a higher amount than initially presented, the difference being the gas fees, i.e. the fees for processing the purchase transaction on the blockchain.
2. X2Y2
In second place among the most used NFT marketplaces is X2Y2, with a volume of USD 849 million. As in the case of OpenSea, X2Y2 is also a platform with a broad NFT offering. You can really find everything there! Purchases on X2Y2 are made with WETH, the ERC-20 token called Wrapped Ether. A WETH is equivalent to an ETH. They are used on this NFT marketplace to "reduce the cost of gas fees and to make the entire purchase process simple, quick and secure". The X2Y2 marketplace also has an eponymous utility token that is distributed to sellers and buyers for each purchase as well as providing benefits. For instance, by staking X2Y2, you can receive commission discounts on purchases.
3. Magic Eden
Magic Eden is an NFT marketplace on Ethereum and Solana that is also available as an app (android and iOS)! Magic Eden has reached a volume of $1.79 billion and it offers more than 8,000 collections of non-fungible tokens. These include some of the best NFT projects on Solana: y00ts, Critters Cult and DeGods. Magic Eden was founded by four friends with different work experiences in the crypto and DeFi industry: Sidney Zhang, Jack Lu, Zhuoxun Yin and Zhuojie Zhou. For the founders, the name of the NFT marketplace is reminiscent of a garden full of endless possibilities just like the garden of Eden in the bible. Although a wide variety of projects can be found on Magic Eden, one of the main focuses is play-to-earn NFTs. Magic Eden has a community-driven approach and is run by a DAO, MagicDAO, in which the owners of 30,000 NFT Magic Tickets participate.
To buy NFTs on Magic Eden you need a Solana wallet. For those new to the platform the marketplace team suggests the Phantom wallet.
4. LooksRare
LooksRare is an NFT marketplace reminiscent of play-to-earn dynamics. Those who buy, sell and participate in the platform's activities receive rewards in the form of LOOKS tokens. LOOKS tokens can be used to stake and obtain fee discounts. LooksRare has a volume of USD 1.62 billion and it accepts ETH and WETH for payments.
5. Rarible
With a volume of $299.83 million, Rarible offers NFTs developed on Ethereum, Solana, Tezos, Immutable X, Flow and Polygon. The platform is, to all intents and purposes, a multichain marketplace ; again offering a wide and diverse range of non-fungible tokens. Rarible collaborates with Rarity Sniper, a tool that evaluates and ranks NFT PFPs based on their rarity. This functionality is particularly useful because rarity is one of the main aspects that are considered when people choose to purchase an NFT. How does Rarity Sniper work on Rarible? By taking a single piece, the tool checks "the nature and quantity of the NFT's traits and automatically compares them to other NFTs in the same collection, calculating its ranking". On Rarible you can also use "rarity" as a filter in the drop-down menu. This function is currently available for all Ethereum-based PFP collections. On Rarible, just like in a real social network, you can explore the profiles of collectors and all their tokens (in the 'Users' section).
Another interesting feature on Rarible is the Multi-Wallet Profile, which allows NFT accounts built on different blockchains to be managed in a single account. The Multi-Wallet Profile supports 20 crypto wallets linked to all blockchains available on Rarible. By purchasing NFTs on Rarible, you receive a share of RARI, the Rarible Protocol governance token that provides different blockchain infrastructures to build NFT projects. The governance of this NFT marketplace is managed by the Rarible Protocol DAO.
6. SuperRare
Continuing down the list of the top 10 NFT marketplaces, we come across SuperRare with a volume of $235, 965 million! If you are an art enthusiast and are wondering which NFT marketplace to choose, SuperRare might be the one for you. SuperRare is built like a real digital art gallery. There are thematic exhibitions and focus on artists of the moment such as FEWOCiOUS, Otherworld with the motto 'dark art with bright colours' or DirtyRobot (Daniel Isle) the illustrator who started RENGA NFT. From a technical point of view, SuperRare is a peer-to-peer marketplace on Ethereum and has its own token: RARE. This is called a 'curation token' because holders can curate the marketplace's exhibitions and artistic choices through voting.
On SuperRare, NFTs are bought in Ether and sales commissions are fixed at 3% (for buyers).
7. Objkt
On the Tezos blockchain, we can find Objkt, the NFT marketplace that focuses on sustainability. The non-fungible tokens on Objkt are called 'Clean NFTs' because the blockchain on which they are built is very careful about its environmental impact. Objkt has a tight roadmap that seeks to respect the wishes of the community. It proposes initiatives to improve the platform such as 'separating NFTs into categories between PFPs, art and hot collections' or 'accepting offers made only by verified accounts'.
8. KnownOrigin
KnowOrigin also offers a fine selection of digital art. The NFT marketplace is built on Ethereum and has a volume of $7.81 million. More than 1,000 artists and more than 11,000 pieces are displayed on KnowOrigin. The marketplace aims to make it easier for artists to experience the Web3: "KnowOrigin is an artist-driven platform that makes it easy for digital creators to create, display and sell the art they produce. With this in mind, the price of a first sale NFT is distributed 85% to the artist who made it and 15% to the platform (for commissions).
9. Nifty Gateway
Nifty Gateway's mission is clear: to make NFTs accessible to everyone, from beginners to experienced collectors. Nifty Gateway is a 'custodial platform'. This means that NFTs are kept in a wallet secured by Gemini. In practice, if you lose your account credentials, they can easily be recovered by the platform itself. In this sense, the risks are minimal. On Nifty Gateway you can buy NFTs in crypto (ETH) as well as cash for no gas fee: "the custodial nature of Nifty Gateway allows you to operate without having to process a transaction on the blockchain, which means there are no gas fees. This saves our collectors a lot of hassle and money." Nifty Gateway is also available for mobile devices.
10. ItalyNFT
To conclude the list of the top 10 NFT marketplaces where you can buy digital art, we dedicate some space to a platform 'made in Italy'. ItaliaNFT is a marketplace where you can buy non-fungible tokens of Italian excellence, including local artists such as Mart Signed and iconic brands such as 'Giro d'Italia'. It is precisely the vocation to enhance Italian digital art that distinguishes ItaliaNFT from the arts marketplace. On the platform it is possible to buy works in ETH.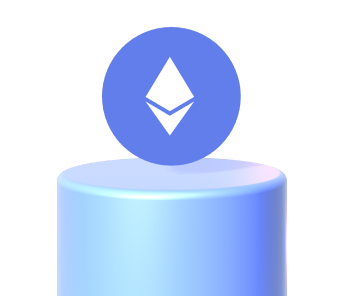 Download the Young Platform app